Deputies discover marijuana grow house while serving warrant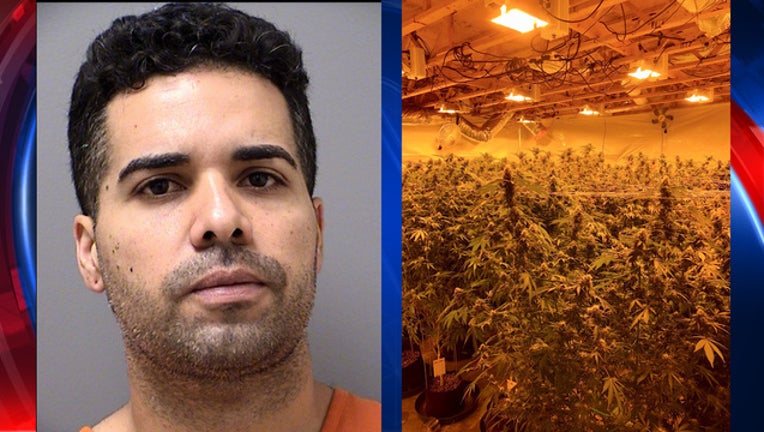 CHEROKEE COUNTY, Ga. - A group of Cherokee County deputies accidentally stumbled on a whole different crime while trying to serve an arrest warrant.
On Friday at around 11:28 a.m. deputies went to a home on Gold Mill Ridge in Canton, Georgia to serve a felony arrest warrant.
When they opened the basement of the home, police say they discovered a "large marijuana grow house."
During the investigation, they found 36-year-old Carlos Suarez-Diaz, who was not the person the warrant was for in the first place. After a chase over fences and into neighbors' backyards, officials say Suarez-Diaz was caught and arrested. Then police say he was able to slip out of one cuff and had to be chased again.
In total, officials estimated the grow house had approximately 287 plants and equipment, worth around $1.29 million.
Diaz-Suarez has been charged with trafficking marijuana, possession and manufacturing of marijuana, obstruction of an officer, and escape – all felonies. He's currently being held at the Cherokee County Adult Detention Center with no bond.