4 gunmen who return to bullet-riddled house to shoot it up again at-large
DEKALB COUNTY, Ga. - In less than two weeks, a group of young men have riddled a home in DeKalb County with bullets twice.
The video from around 5:30 a.m. on Memorial Day lasts less than 10 seconds, but it's hard to count how many times the group shot up Necole Alexander's home. She, her boyfriend and her teenage son were inside.
Alexander says the rapid gunfire lodged 30 bullets in her home, none of which hit her or the rest of her family. Still, she says the attack feels intentional because just 10 days prior, four people were again caught on camera shooting at her house.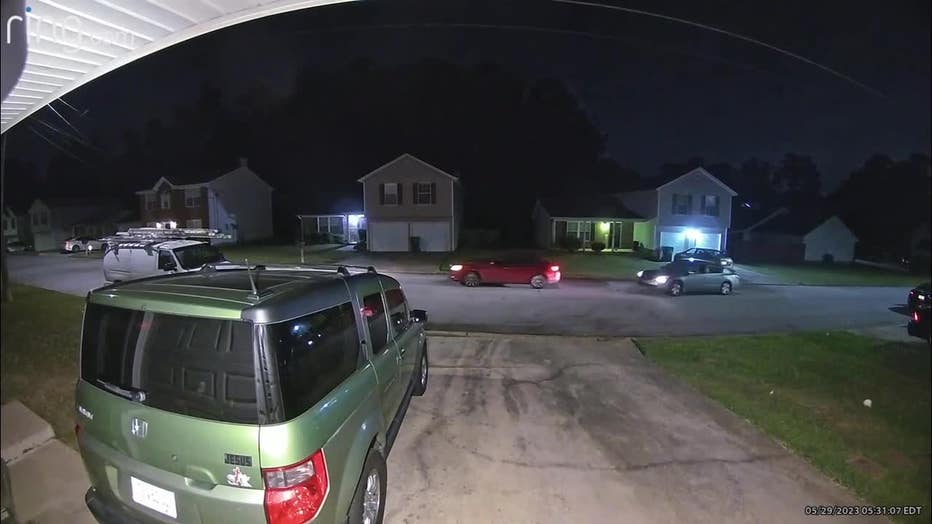 The video shows the men pull up in a red four-door car. (FOX 5 Atlanta)
Both times, the group comes out of a red four-door car. The Memorial Day shooting video shows a second car pull up and drive off.
Necole Alexander said at least 30 bullets hit her home during the second shooting.
DeKalb police say they're investigating, but so far, no suspects are in custody.
"I want them off the streets and prosecuted for what they've done," Alexander said.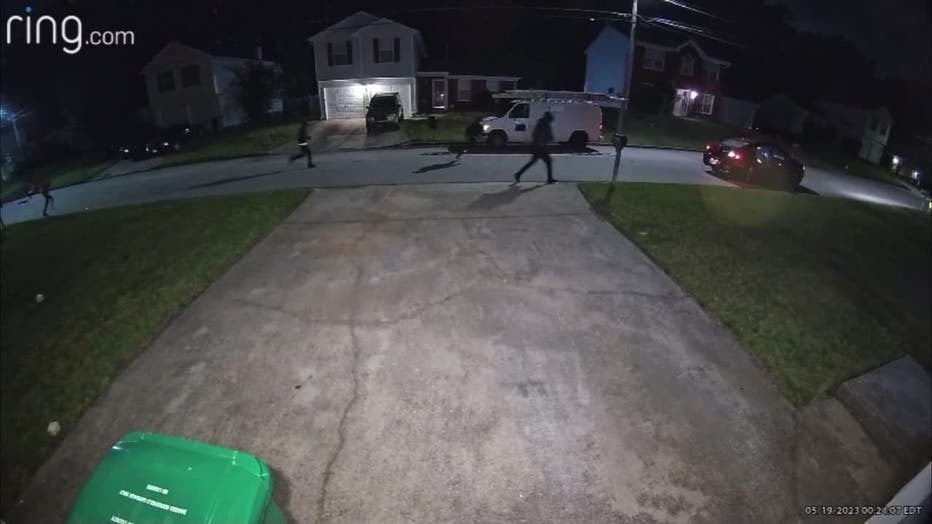 None of the shooters have been taken into custody yet, according to DeKalb County officials.
Anyone who knows who these shooters are is encouraged to give DeKalb police a call. You can remain anonymous.
Alexander says any information is helpful because the shooters have already aimed for that bedroom twice and there's no telling if they'll do it again.