'Decapitated body' is really Halloween decoration, police say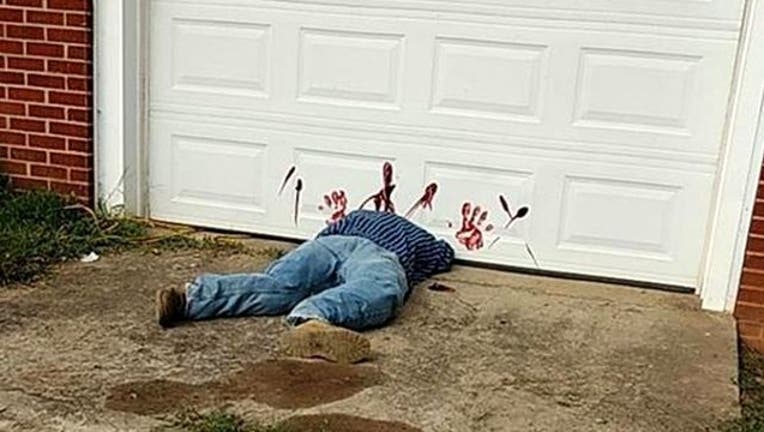 article
FOX NEWS - No, that's not a decapitated person...just a (very early) Halloween decoration.
A Tennessee police department urged residents to not call 911 on Wednesday after several people called to report a man was being crushed by a garage door -- only to find a puppet stuffed with straw.
"ATTENTION EVERYONE!!! For those of you driving on Chuckey Pike in Greene County: THIS IS A HALLOWEEN DECORATION!" Greene County Sheriff's Department wrote in a Facebook post.
"Do NOT call 911 reporting a dead body. Instead, congratulate the homeowner on a great display," it said.
The department later said someone called saying there was a "suspicious person lying in a driveway with bloody handprints on the garage." Officers rushed to the scene with sirens blasting, only to find it was all fake.
The homeowner behind the cryptic decoration was never revealed, but the department's post garnered more than 1,200 reactions and 4,000 shares as of Thursday afternoon.
"Literally congratulations to these people making something look so real!" one user commented.
"Despite it all, it's a good decoration for Halloween. Can you imagine how many break-ins it could prevent...?" someone else wrote.
However, some residents weren't so amused with the decoration, saying it went too far and it was a bad picture to "paint for young children."