Hall County Sheriff's deputy's wife, children killed by Corvette traveling 150 mph, sheriff says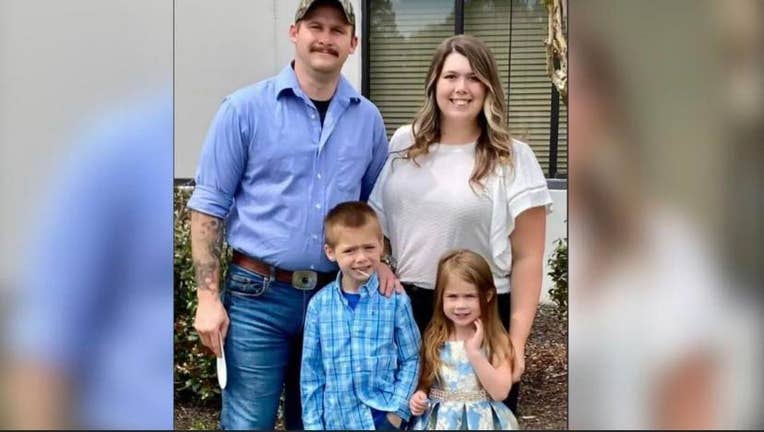 article
HABERSHAM COUNTY, Ga. - Five people are dead after a collision Sunday afternoon in Habersham County.
Police say the deadly crash happened around 3:30 p.m. on Tommy Irvin Parkway near Mt. Zion Road.
According to investigators, a Ford Explorer was attempting to cross the highway onto Mt. Zion Road when a Corvette hit the vehicle in the front.
Both vehicles caught fire, killing everyone inside the Corvette and the SUV.
Police have identified the driver of the Explorer as 29-year-old Avonlea Holtzclaw of Dahlonega. She was accompanied by two children, ages 5 and 6. The Corvette was occupied by 58-year-old Mitchell Boggs of Marietta and another person who has not been identified. 
The Hall County Sheriff's Office says Holtzclaw is the wife of one their deputies – Patrick Neil Holtzclaw. The children who were killed were Patrick's son, Colton, and daughter, Madeline. 
During a Habersham County Board of Commissioners meeting, Sheriff Joey Terrell discussed the tragedy with commissioners.
"A Hall County deputy lost his wife and his two children because somebody was speeding. They were running in excess of 150 mph. When is it going to end?" the sheriff asked.
The sheriff says the safety of the crossovers have been an issue for years.
"We've got to have some answers for these crossovers. The volume of traffic and the crossovers they are so dangerous. How many more people have to lose their lives before improvements are made," the sheriff said.
The board gave mostly approving gestures during his speech. Commissioners then advocated for the public to contact their state representatives to let ask for help.
A funeral service for the Avonlea, Colton and Madeline Holtzclaw has been scheduled for 2 p.m. July 22 at Free Chapel Worship Center in Gainesville. Visitation will take place from 4 to 8 p.m. July 21 at Memorial Park Funeral Home, also in Gainesville.