Dallas Mayor, Police Chief speak about deadly attack on law enforcement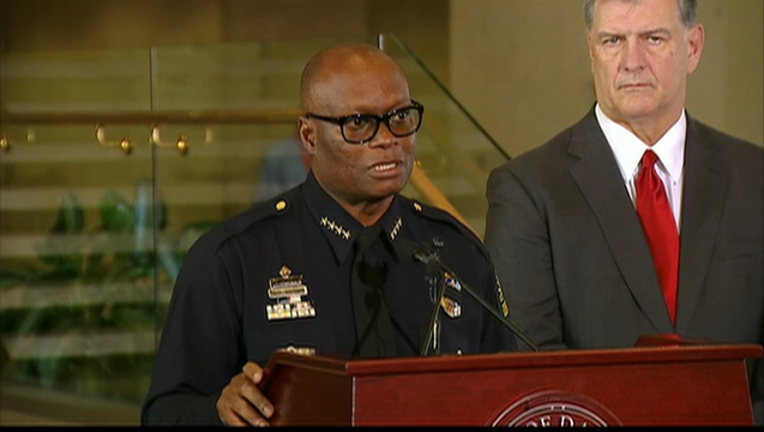 article
DALLAS - Dallas city leaders spoke Friday morning about the deadly shootings at a protest Thursday night. Five officers were killed and seven others were injured, along with two civilians. 
The shootings happened in the heart of Dallas during protests over two recent fatal police shootings of black men, authorities said. 
According to Dallas Police Chief David Brown, the gunman was upset about the recent shootings and wanted to kill white people, especially white officers. The shooter said he was not affiliated with any groups and that he was acting alone. 
"Let's not make today most days," Chief Brown said. "We are not going to let a coward who would ambush police officers change our democracy. Our country, our city, is better than that.