Cows on loose in DeKalb County during wintry weather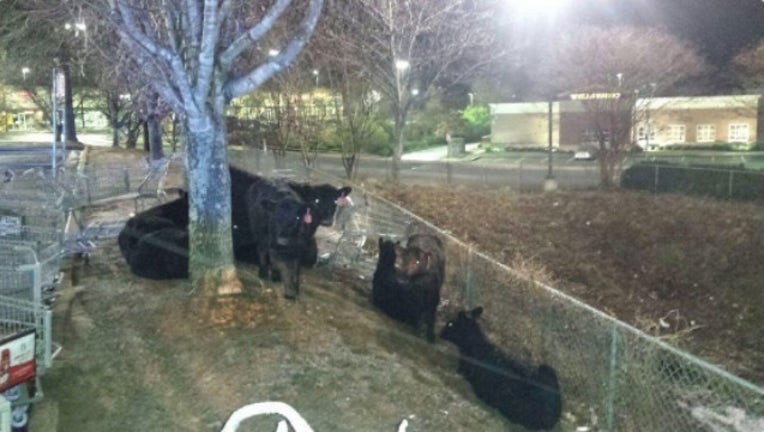 article
DEKALB COUNTY, Ga. - Nine cows were seen roaming along Covington Highway in DeKalb County during Saturday's wintry weather.
DeKalb County Police Department tweeted a picture of the cows huddled near some shopping carts in a Kroger parking lot in Lithonia.
The caption read, "No snow on the roads, but we've got cows! DKPD corrals loose cows with Kroger shopping carts!"
It's unclear how the animals ended up on the run near DeKalb Medical Parkway, but officers and animal service officials are reportedly trying to re-MOO-ve them from the roadway.
SEE ALSO: PHOTOS: Winter storm rolls into Atlanta