Couple married for 81 years honored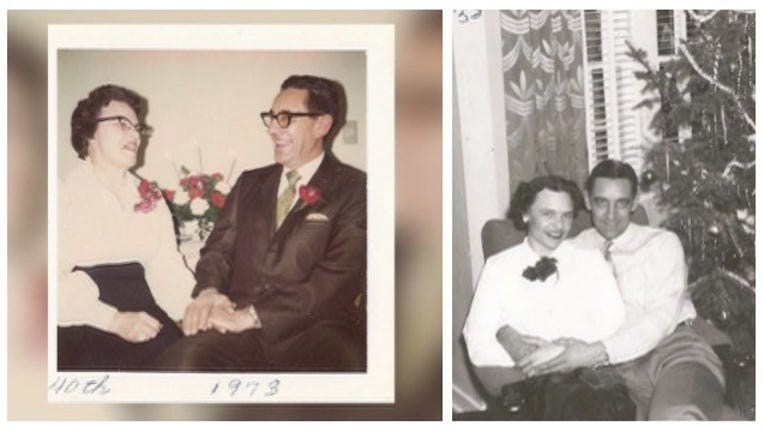 article
Some childhood sweethearts have become America's longest married couple.
Dale and Alice Rockey have been married for 81 years!
The Rockeys' love story started more than eight decades ago in a small Nebraska town.
"She was sitting on her front porch and I drove by and I said 'oh let's stop and talk' and so I did and we went for a ride," said Dale.
They met and married just six months later. Still teenagers, they wed on December 29, 1933 in the middle of the Great Depression.
"I just can't believe that we have went this far," said Dale.
Alive and Dale are now both 99-years-old and live at the Good Samaritan Society in Olathe, Kansas which is a skilled nursing facility.
On Saturday, February 7, they were honored being named the nation's longest married couple by Worldwide Marriage Encounter.
Tom Rockey, who nominated his mom and dad, says his parents have always set an amazing example.
"They're a beautiful couple; You don't see them together without holding hands. Very proud, just, yeah it's hard to describe, the pride that all of us feel," said Tom Rockey.
The Rockeys have five sons, 15 grandchildren, 28 great-grandchildren and six great-great grandchildren.
APP USERS: Click here to view the photo gallery of the Rockeys!