Community raise thousands for Kennesaw woman injured by tree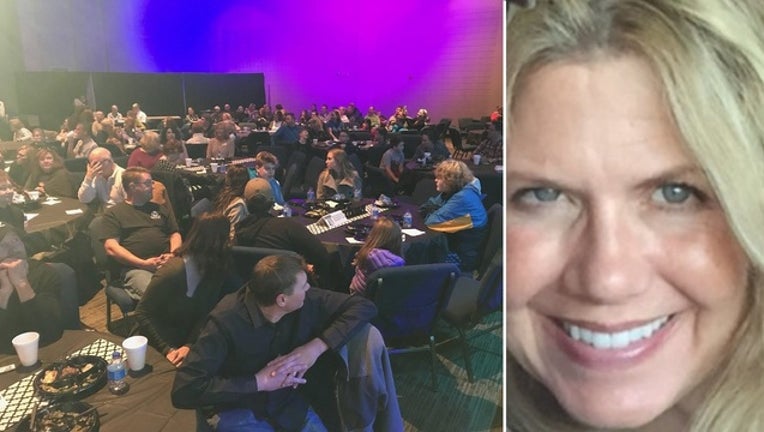 KENNESAW, Ga. - A community rallied together Tuesday night to support a Kennesaw woman who was severely injured last December during the snow that blanketed parts of Georgia.
RELATED: Kennesaw woman seriously injured by falling tree in snow
Jennifer Lane was walking in the snow with her family on a trail near their Kennesaw home, when a large tree limb fell, hitting her. She suffered a spinal cord injury. Three months later she is still recovering at Shepherd Center.
RELATED: Community supports Kennesaw woman left paralyzed by fallen tree
Tuesday evening, hundreds of friends and neighbors came together for a fundraising dinner at NorthStar Church. They raised more than $12,000 dollars for the Lane family.
RELATED: Blood donation in honor of Kennesaw woman left paralyzed by fallen tree