Colorectal cancer survivor urges men not to delay cancer screenings
ATLANTA - For years, Mark Atencio of Marietta says he rarely went in for medical checkups.
"I was that guy: 'Mr. I Don't Go To The Doctor All the Time,' Atencio says. "If I'm sick, I'll get through it, annual physicals every couple of years, you know, all those things."
Married with two adult daughters, when Atencio hit his mid-forties and fifties, he knew was due for a colonoscopy, a routine screening for colorectal cancer.
But the senior director for the beverage company Keurig Dr Pepper put it off.
"I thought, you know, the procedure sounded awful and something I didn't want to be a part of," Antencio says.
Then, in early 2021, Antencio, who is now 59, started having gastrointestinal issues.
At first, he says, he put off going to the doctor.
When he finally did, his doctor pushed him to get a now-seriously overdue colonoscopy.
The news from the gastroenterologist who performed the procedure was not good.
"Just as you're coming to, the doc said, 'Hey, I found something in there, and it didn't look normal; in fact, I think it's cancer,'" Atencio remembers. "He dropped the word right there."
That is when things began to move quickly.
"So, instead of going home and relaxing after a colonoscopy, I was immediately scheduled for a CT scan," Atencio says.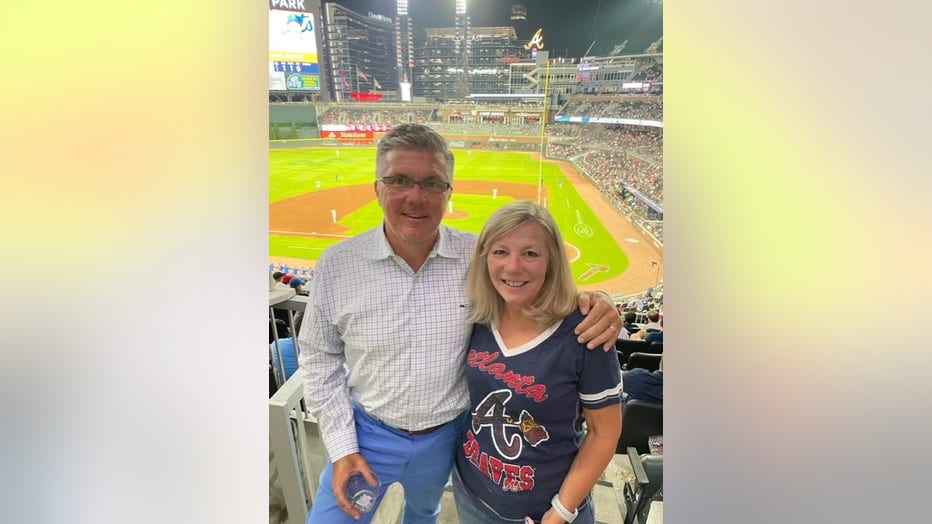 A biopsy revealed he had stage 3 rectal cancer.
"When you hear the word, you, your life changes, and you know, you feel lost and scared and all those things," Atencio says.
Because his cancer was considered more advanced, Atencio needed chemotherapy, radiation, and then a 5-hour surgery to remove the mass in his rectum and some nearby lymph nodes.
But Nicole Centers, executive director of the oncology service line and a nurse leader at Wellstar Health System, says the story does not have to be this way.
The American Cancer Society (ACS) recommends people at average risk of colorectal cancer begin getting screened for it at 45.
Centers says a colonoscopy can reveal polyps before they have a chance to become malignant.
"So, if we can catch it while it is still a polyp within the colon or within the rectum, all we have to do is typically remove that polyp and a little bit of tissue around it, and you don't lose any part of your intestines or rectum that way, versus if we wait and catch it later, then you do lose part of those organs," Centers says.
Colorectal cancers can often bleed into the digestive tract, according to the ACS.
"Some of the symptoms of rectal cancer are changing your bowel habits like diarrhea or constipation or noticing blood in your stools or blood in the toilet or on your paper whenever you wipe," Centers says.  
If you notice a sustained change in your bowel habits or bleeding, Centers says, go to your doctor and describe what you are experiencing.
"The longer you ignore something, the more it has time to grow and reproduce and cause trouble on the inside," she says.
And that colonoscopy Atencio put off for years?
"I've had several of them now, and it's not awful," he says. "It might seem weird because you don't do it every day, but a little weird doesn't even compare to, you know, to do a full year of treatment.  
A year and a half after Atencio's cancer surgery, his scans are clear, and his life is back to normal.
"I feel great, feel strong," he says. "I couldn't be more grateful."