College student starts free lawn care service for elderly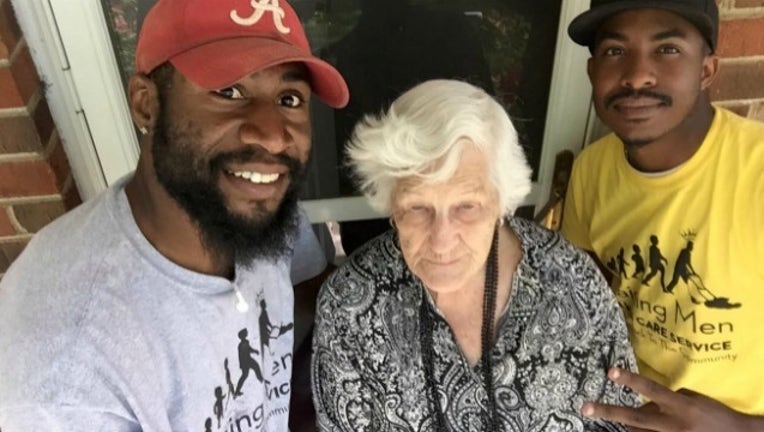 article
An Alabama man's mission to give back to his community is gaining a lot of attention after a photo he shared on Facebook went viral last weekend. 
Rodney Smith Junior is a student at Alabama A&M University in Huntsville. If he's not in class or studying, you'll see him out and about doing yard work for others... free of charge! 
"In my free time I cut grass for the homes of the elderly, disabled and single parent mothers," Smith said on the GoFundMe page he created. 
He started solo in 2015, but has since founded "Raising Men Lawn Care Service.
"The union of an ordinary yard maintenance service and the commitment to establish an inspiring program to keep our young men and boys (young women and girls) on a positive path while learning and understanding their value in society. This has been my vision since I started with the first yard.  All the lawns we do are done for FREE."
Smith said the objective of his service is to give back to elderly residents and single mothers in Huntsville and nearby cities. He wanted to help those who don't have the time, resources or money to manicure their own yards. 
Last Saturday, Smith shared a photo on Facebook after taking care of an elderly client. That image has been shared more than 225,000 times with 1.2 million likes. 
"We did this sweet lady's lawn today. She is 93, the neighbors told us that she been out there trying to cut her own lawn," Smith said. "Have no fear, raising men lawn care is going to make sure her lawn is done every two weeks ! Making a difference in our community!"
App Users: View Smith's picture here.
Smith has set up a GoFundMe account to help out with expenses associated with Raising Men Lawn Care. He said all proceeds will be put towards lawn equipment, materials and refreshments and t-shirts with their company logo for uniformity. If you'd like to donate, click here.