College student pays off grandparents' mortgage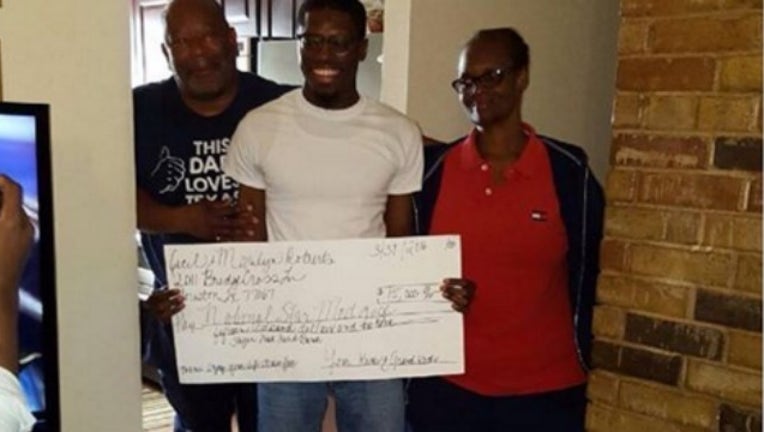 article
Stefun Darts saved up his entire life to give his grandparents the ultimate surprise.
Last week, the Houston college student did just that –with a $15,000 check for the mortgage of their home.
"I promised God in the second grade I would pay off you guys' house and help you retire. A promise I would never break," he wrote on Facebook.
"Even with this, I could never repay you for what you've done for me. I sacrificed my teenage and early adulthood of not having fun for this moment.
I couldn't stand you going to work at night, some nights I didn't even sleep knowing it shouldn't be like this.
Never have I wrote a check wanting this to be the first one. "
Family members filmed as Darts presented the check to his tearful grandparents. In addition to paying off their mortgage, he also gave them a trip to the Bahamas.
Darts "is a full-time college student and also holds down a full-time job, while running two small non-profits," KHOU reported.