Jennifer Odom's killer caught 30 years after she was kidnapped, murdered walking home from school bus: HCSO
BROOKSVILLE, Fla. - The man investigators say kidnapped and killed 12-year-old Jennifer Odom as she walked home after stepping off a Pasco County school bus in 1993 may be sentenced to death for the crime. 
State Attorney Bill Glass made that announcement during a press conference on Thursday morning after the Hernando County Sheriff's Office announced it has charged Jeffery Norman Crum with the kidnapping, murder and sexual assault of Odom 30 years later. 
Odom was last seen getting off of a school bus on February 19, 1993, to begin the 200-yard walk to her home in northeastern Pasco County, but she never made it. 
PREVIOUS: Jennifer Odom's family still seeking answers 30 years after she was kidnapped and killed
At the time, a massive manhunt was launched and every law enforcement agency in the Bay Area was looking for a blue truck that was seen in the area by some of her classmates.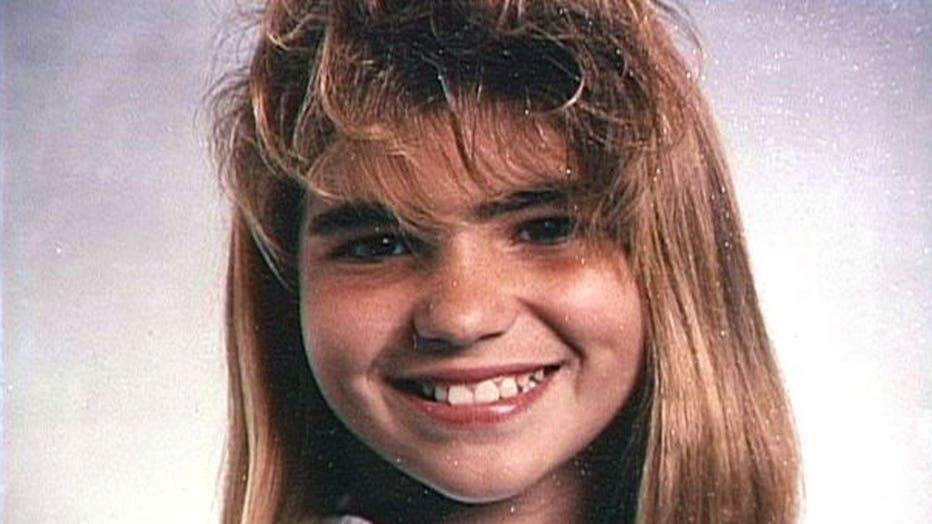 Jennifer Odom courtesy of Hernando County Sheriff's Office. 
"Every one of us, including those in law enforcement, can look at Jennifer as our niece, our sister, our granddaughter and realize that it is a tragedy beyond tragedy," stated Hernando County Sheriff Al Nienhuis.
The blue truck was the focus of the investigation for the last 30 years as investigators believed that the driver may have been involved in the abduction.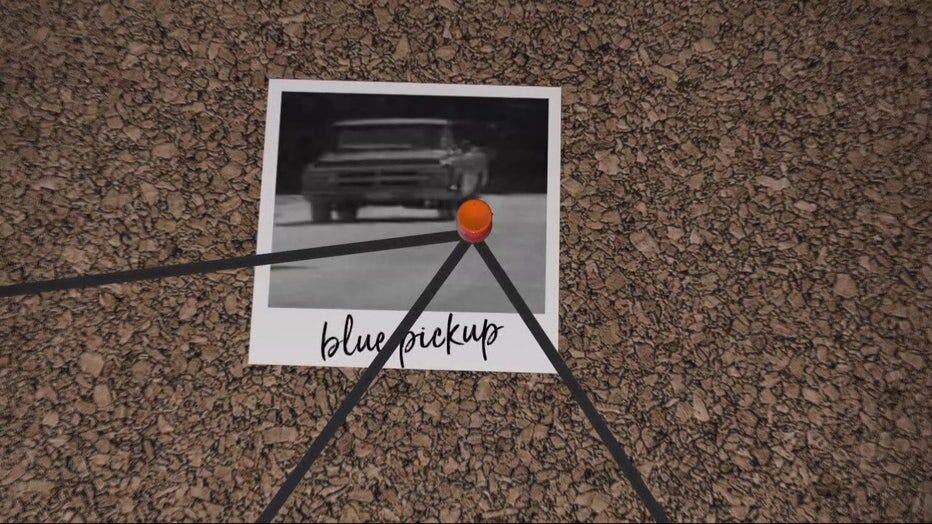 Six days later, on February 25, Odom's body was found along a horse riding trails off Powell Road in Hernando County. She had been brutally attacked and murdered.
"We're not exactly sure how long her abductor kept her captive or when exactly the murder took place, but we are relatively confident the murder took place in that field some time, obviously, prior to her being found," the sheriff stated.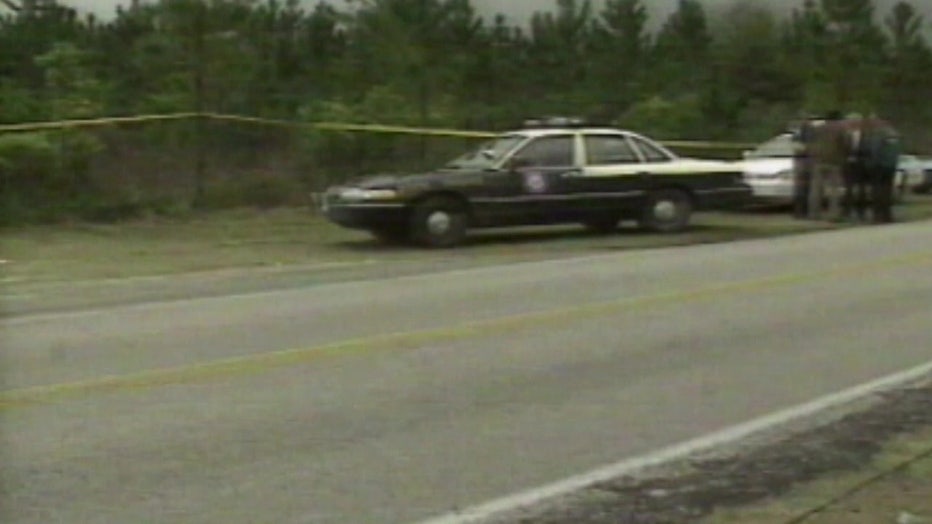 File: 1993 image of a patrol car and crime scene tape outside the orange grove where Odom's body was found. 
Two years later on January 5, 1995, a couple hunting for scrap metal in a rural area of Hernando County discovered Jennifer's missing book bag and clarinet case which had fingerprints on it.
Every viable lead for the next 30 years, including those that came from the Pasco County Sheriff Office or the Florida Department of Law Enforcement or private citizens, was investigated thoroughly, according to Sheriff Nienhuis.
PREVIOUS COVERAGE:  25 years later, detectives hope DNA will finally solve Jennifer Odom murder
Another victim and the investigation
Thirteen months before Odom was abducted, a teenager was kidnapped as she got off a school bus in North Central Pasco County. She was brutally attacked and sexually assaulted. 
Sheriff Nienhuis says she suffered injuries to her head and skull that were very significant, and she was left for dead. She survived, but her life was forever changed. 
He says she was a true victim. She was not engaged in a high-risk lifestyle and was victimized. 
Law enforcement was able to get biological material at the time. 
Since there were similarities between the two girls, detectives believed they may be related. 
"The investigation never stopped," Sheriff Nienhuis said.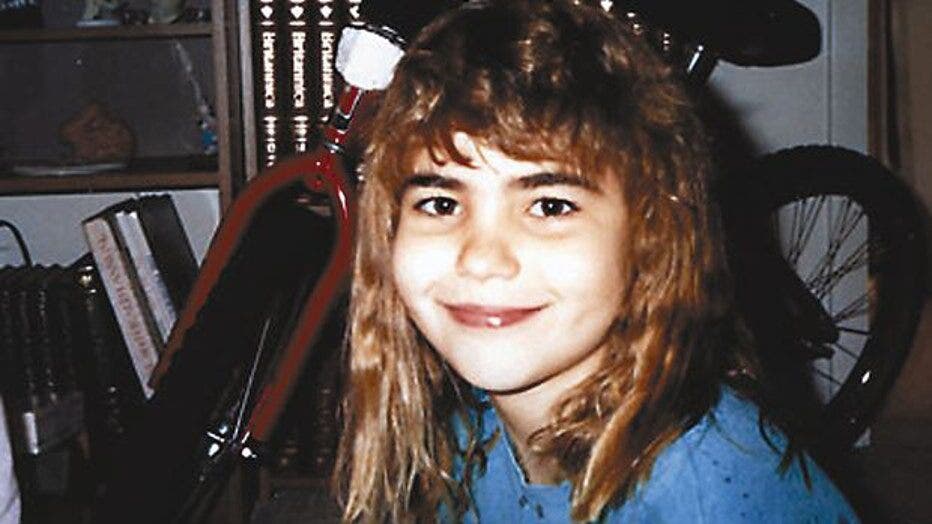 Jennifer Odom courtesy of Hernando County Sheriff's Office. 
Hundreds of items were tested and retested every time new technology came out in the hopes of finding a smoking gun to solve Odom's murder.
Approximately 10 years ago, the National Center for Missing and Exploited Children reached out to HCSO and offered to scan every piece of paper in Odom's case so it would be readily available. It was more than 75,000 pieces of paper. 
The biological evidence in Pasco County was tested before February 2015 and detectives got a full DNA profile. However, you need to have someone to match it to in the national DNA database. Sheriff Nienhuis says until 2015, there were no leads on that particular piece of DNA. 
READ: DNA analysis helps St. Pete police solve 25-year-old murder case
FDLE compared the DNA to local DNA to see if there were any close matches, which would be a family member. The sheriff says they found the DNA matched the son of the person who turned out to be the suspect. 
In February 2015, Detective George Lundgren was contacted by a detective from the Pasco County Sheriff's Office who let him know that they had a solid lead in the original case in which the teen was found alive. 
They were able to narrow it down to Jeffery Norman Crum, who quickly became the number one suspect in the Odom case. 
Who is Jeffery Crum?
The sheriff noted that over the years, HCSO had many suspects in the Odom case and Crum was not on that list, so he came out of left field in 2015. 
Detectives began an intensive investigation and interviewed everyone they could find for the next several years that may have been associated with Crum around the time Odom was kidnapped and killed. 
His information was turned over to the state attorney and the facts and circumstances were turned over to a grand jury a few days ago. 
Grand jury proceedings are secret, but they came back with an indictment for murder, kidnapping and sexual assault. Despite, keeping the information close to the vest, authorities did say that Crum worked in drywall and lived in the Pasco County area when Odom was abducted and killed. Officials also say at that time, he drove a blue truck. 
"I have confidence that we have the right person, and we have the right aggravators in this particular case to treat it as a death penalty case," stated Glass.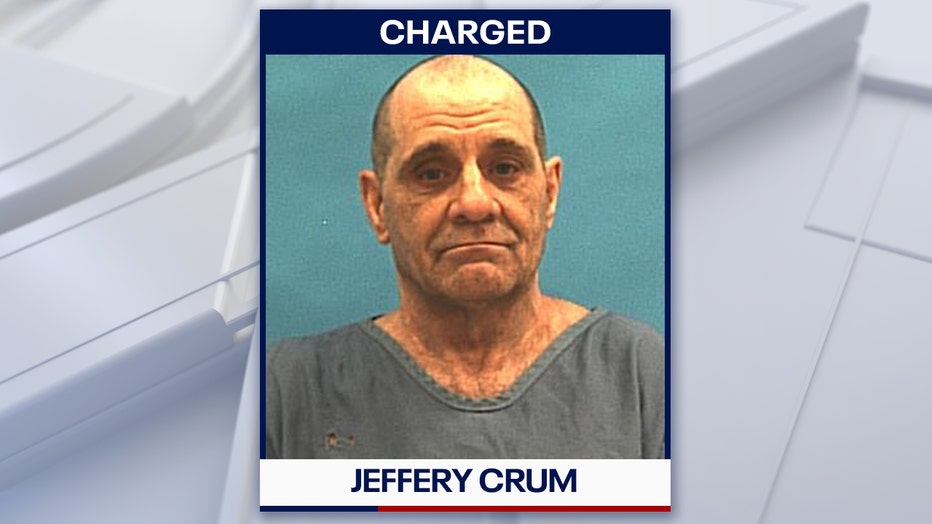 Jeffery Crum mugshot courtesy of the Hernando County Sheriff's Office. 
"This is every parent's nightmare. This is the thing that keeps parents up at night worried about their children," Glass added. 
Crum was already serving two life sentences for the sexual battery and kidnapping case out of Pasco County that was prosecuted around 2015. 
Hernando County has now charged him with first-degree murder, kidnapping and sexual battery. 
"Over the last 30 years countless, literally countless detectives and sworn law enforcement personnel and civilian, and tipsters have had a hand in this investigation. Every piece of the mosaic. The minute Crum was identified as a suspect in the Jennifer Odom case, Detective Lundgren went to work putting a mosaic together, or a puzzle, and I can tell you, other than the conviction in the previous case there was no other piece of the puzzle. That was a big piece of the puzzle. Every other piece of the puzzle that got us to this point were tiny little fragments that gave the state attorney and the grand jury enough confidence to indict Crum," the sheriff said.
During Thursday's press conference, Sheriff Nienhuis showed an old photo of Crum, and he kept reiterating he was not on the investigator's radar until the past few years.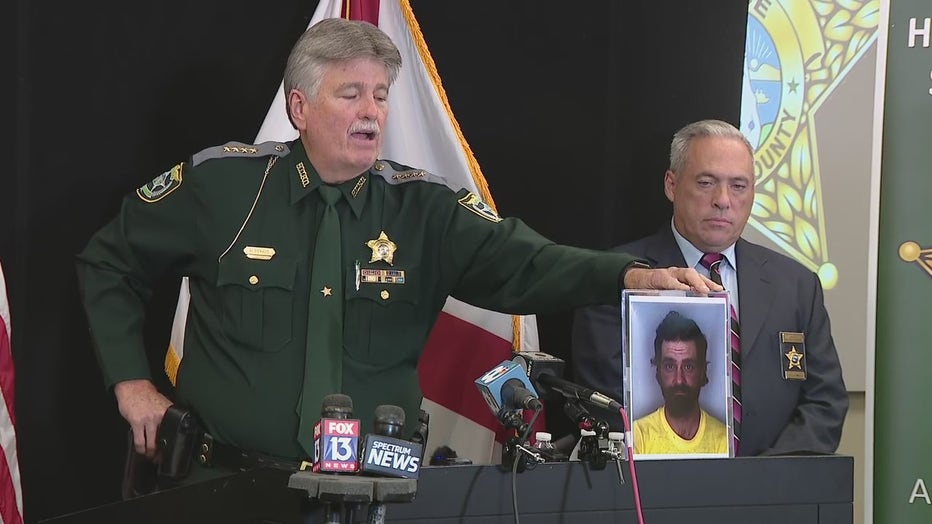 Sheriff Al Nienhuis holding an old mugshot of Crum in hopes more victims will come forward. 
The sheriff says Crum had been arrested in the early 1980s for armed robbery in Hillsborough County. In 1985, he was charged with kidnapping, sexual assault and false imprisonment in Hillsborough County. 
He was arrested by Tampa police in 1987 for carrying a concealed weapon. In 1988, he was caught again carrying a concealed weapon and was charged with aggravated assault. 
In 1998, he was arrested for domestic battery in Hernando County three times. In 2001, he was arrested for violation of probation in Hillsborough County. He was arrested a few years later for aggravated assault with a deadly weapon in Hernando County. 
In 2015, he was arrested in Pasco County for aggravated sexual assault on a child under the age of 12 in Pasco County. 
"He's a bad individual," Sheriff Nienhuis stated. 
Community living in terror
Communities in Pasco and Hernando counties were on edge after Jennifer Odom's kidnapping and murder back then. 
Jeannie Cameron, the general manager at Papa Joe's Italian Restaurant in Brooksville, said she and others in the community remember hearing about her disappearance all too well. 
"So we all remember hearing about her disappearance, Jennifer's, and about the blue truck and everybody was on alert about looking," Cameron said. 
"Back then 30 years ago as a parent, I was very angry that someone could do something like that to a child and then leave her there in the middle of nowhere," said Joseph Giarratana, the owner of Papa Joe's Italian Restaurant.
Jessica Ellis said she went to Weightman Middle School with Odom and played in the same clarinet section in band class.
"I would say we saw each other a lot. We weren't like close friends, but we knew a lot of the same people. We rode the school bus every day, and I just remember her always being nice," said Ellis, a former classmate.
Grief and fear followed in the days, months and years after Odom's death. 
"I think the bottom line was finding out who did it and getting him off the streets so that anther family doesn't have to be tormented, because I really feel like the whole community was tormented until they found out the answer," said Cameron.
It's closure for many in the community who now carry a different perspective.
"With me and everyone else that rode her school bus that knew her. You know, a lot of us are parents ourselves now," said Ellis. "The fact that anyone would do this to a child. It makes me hold my five-year-old a lot tighter now."
The investigation continues
HCSO is searching for additional victims. 
The sheriff said that over the years a couple of anonymous tips came in that led investigators to believe that there are several people out there with more information about Odom's abduction and murder, and he wants them to come forward. 
Anyone with information on Odom's kidnapping and murder, or anyone who may be a victim of Crum is asked to call 352-7546830 and ask for Detective Lundgren if you do have information on Odom's case.