Coast Guard holds change of command ceremony in Savannah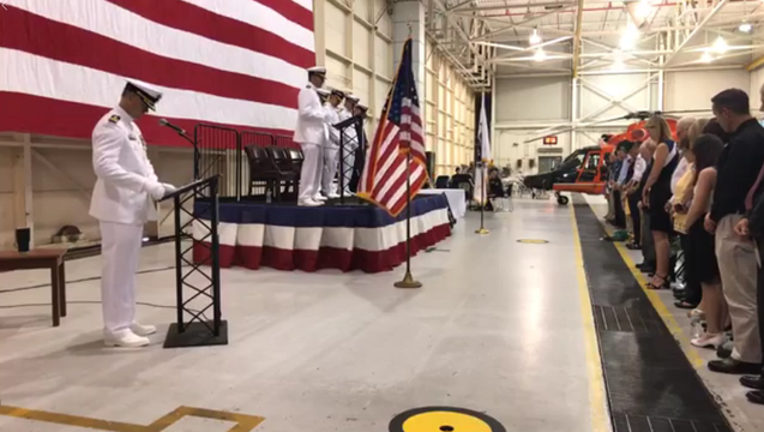 SAVANNAH, Ga. (AP) - The Coast Guard's Air Station Savannah has a new person in charge.
App users: View full article here
The Coast Guard posted the change of command ceremony held Friday at Hunter Army Airfield at which Capt. Marshall Branch transferred command to Cmdr. Brian Erickson on their Facebook page.
Erickson comes to Savannah from USCG Headquarters in Washington, D.C., where he was program reviewer in the Office of Budget and Programs.
Lt. Junior Grade Rob Mineo says Branch had been commanding officer in Savannah since July 2016 and oversaw 4,400 missions including 322 search and rescue cases that saved 305 lives and $1.1 million in property.
Branch is transferring to Norfolk, Virginia, where he will hold the position as the Coast Guard's liaison officer to the United States Navy at U.S. Fleet Forces Command.