Clearwater officer writes heartbreaking letter to K9 partner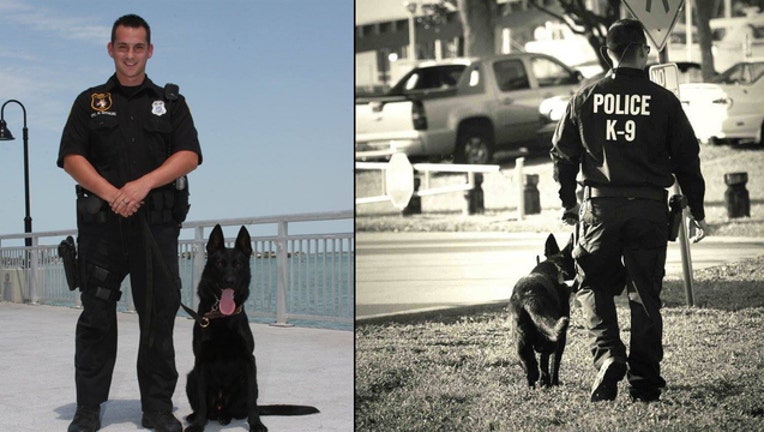 article
CLEARWATER, Fla. - Clearwater police had to say a very difficult goodbye to one of their officers this week.
"Major," one of their former K9 officers, had to be put down. He served on the force for six years before he retired in 2014.
To remember him, his partner, Sgt. Michael Spitaleri, wrote him a goodbye note. "To my faithful partner," he wrote, "Today has been the most difficult day of my career. I made the decision to end your pain and suffering. However, I am hurting far more than I anticipated," he wrote. "I already miss you, buddy." 
In the letter, Sgt. Spitaleri walks through picking up Major before K9 school and their relationship as K9 and handler. He said even in retirement, Major became a protector for Spitaleri's family, and was always at the side of his wife and children. "You would lay by my kids' door at night while they slept, almost as if to say 'I got them, Daddy, you go to work, and they'll be fine,'" he wrote. 
" Please go find the nearest police officer when you get to heaven and tell them you are a police dog and you are reporting for duty. Until I see you agan. Love, Dad."
Read the full letter below (mobile users click here:)