Couple files lawsuit against doctor accused of posting images of their dead baby online
CLAYTON COUNTY, Ga. - A young couple in Clayton County who accused a doctor of decapitating their baby during childbirth, now says a second doctor has violated their trust.
After the couple accused OB-GYN Tracey St. Julian of using too much force and decapitating their son during delivery at Southern Regional Medical Center back in July, they are now filing a lawsuit against a second doctor accusing him of posting the autopsy pictures on social media.
"This is diabolical. There is something wrong," family attorney Rod Edmond exclaimed.
The 20-year-old mother, Jessica Ross, and 21-year-old dad, Treveon Isaiah Taylor Sr., say things have gone from bad to worse for them.
"After all of the abuse suffered by this young couple, unfortunately, Dr. Gates continued to perpetuate it, their abuse, by posting both photos and video of their decapitated child on social media, namely Instagram," attorney Edmond explained.
MEDICAL EXAMINER CALLS FOR STATE INVESTIGATION IN BABY'S DECAPITATION AT METRO ATLANTA HOSPITAL
The couple has accused Dr. Jackson Gates of taking $2,500 to perform an autopsy on the baby, then posting a full-face picture and videos of his organs on Instagram.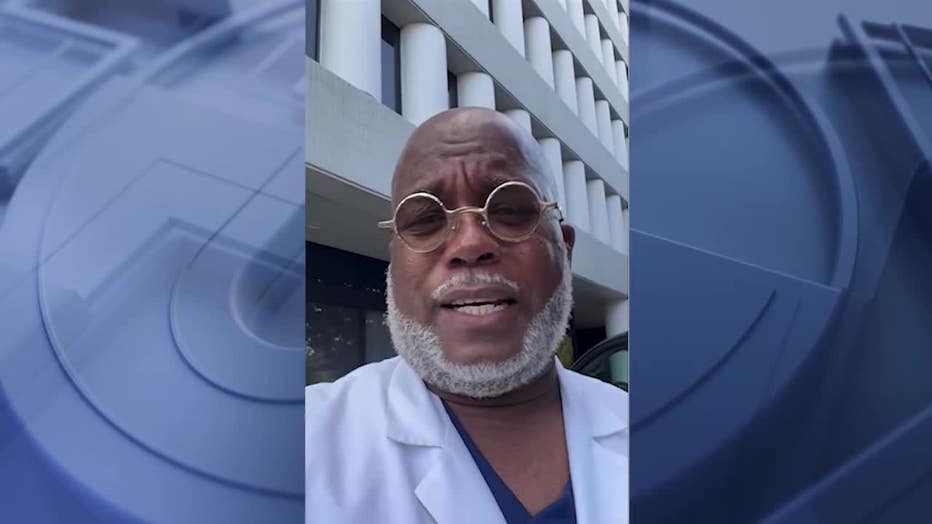 Dr. Gates says he was outraged by the death as well, and anything he posted on social media was for educational purposes.
"I want you to hear this clearly, I will never divulge the identity or disclose the identity of any live patients or any deceased patients that come for my care," Dr. Gates said in his own defense in a video on Instagram.
Attorneys say the young couple feels betrayed, and believes Dr. Gates used them to increase his own notoriety.
"Dr. Gates consciously waived his duty to this young couple. He traded his duty to them on exchange for likes and followers on Instagram," attorney Cory Lynch affirmed.
The couple is undergoing trauma counseling.
Both lawsuits are pending.