City prepares for Blessing of the Fleet festival, ceremony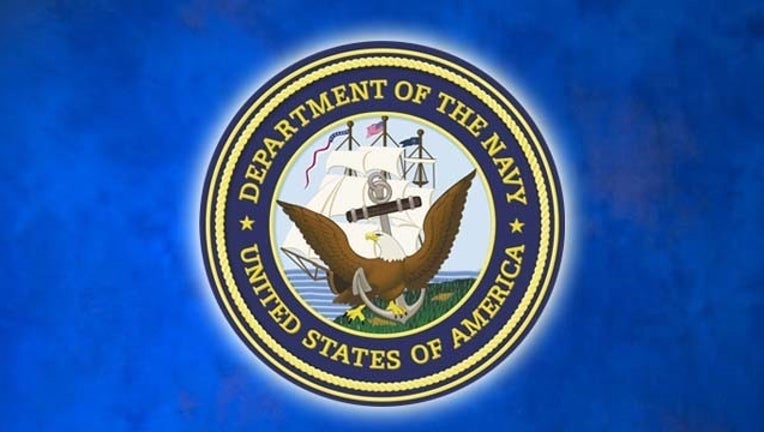 article
BRUNSWICK, Ga. (AP) — Brunswick is abuzz with excitement as city crews spruce up the area in preparation for the arrival of the USNS Brunswick, a new U.S. Navy vessel named after the port city.
The ship is due to arrive in town for the annual Blessing of Fleet festival and ceremony. The blessing ceremony for shrimp boats will be on Mother's Day at Sidney Lanier Park while the blessing of the Brunswick will happen earlier at Mary Ross Park.
"It's a great event and I'm glad it's coming back," Brunswick Mayor Cornell Harvey said. "People should come out and take part. The significance is to bless the shrimp boats for abundance."
Rick Charnock, administrative manager of the Brunswick Public Works Department, said employees have been busy painting light poles, changing light bulbs and other general sprucing up at Mary Ross Park and throughout the city.
"Employees will also go down to Lanier Bridge and will clean underneath the bridge," Charnock said. "We do general sprucing and cleaning but pay particular attention when there is an event like this."
The Brunswick's welcoming ceremony takes place 11 a.m. May 7 at Mary Ross Park. The vessel's blessing ceremony is scheduled for 2:30 p.m. May 8 at the same location. Both events are free to the public with tours on both days.
"We know this event with the USNS Brunswick will create some national news," said Sheila McNeill, chairman of the USNS Brunswick Committee. "I'm just so pleased that the city is sprucing up for our guests. We are welcoming an addition to the Brunswick family and we want to make a good impression."
Described as a high volume, flexible transport ship, the Brunswick is the U.S. Navy's sixth high-speed vessel that can deliver troops and supplies in quick fashion wherever needed.
Made of aluminum, the 338-foot-long, catamaran-style vessel has the capacity to haul 600 tons and can travel 1,200 miles at an average speed of 35 knots, or about 40 mph. With 20,000 square feet of open deck — about one-third the size of a football field — as well as an aviation flight deck, the vessel can also operate in shallow waterways.
The event is expected to draw huge crowds which in turn could mean possible revenue for the city.
"We're setting up for about 1,000 or so people who will want to come out and see the ship named after Brunswick, Ga.," McNeill said. "We're talking about 1,000 or more people who will likely venture into downtown. If I were a merchant downtown, I would be cleaning my windows because word-of-mouth is going to spread news about the USNS Brunswick. There won't be any food vendors at either event (at Mary Ross Park) so people will likely patronize downtown restaurants."
___
Information from: The Brunswick News, http://www.thebrunswicknews.com