Church slaying families accept pursuit of death penalty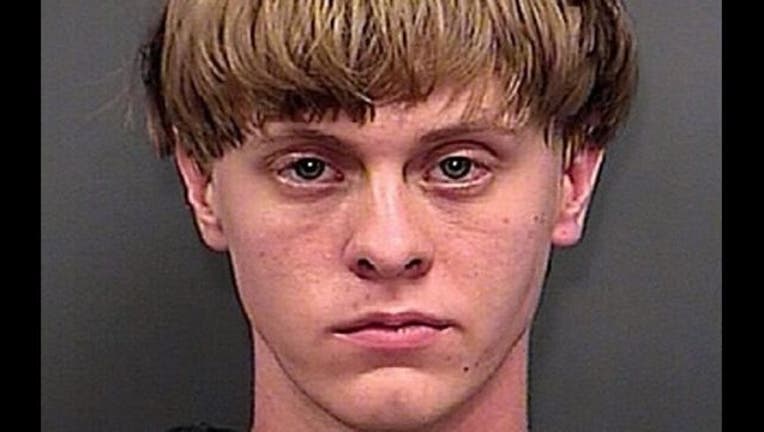 article
COLUMBIA, S.C. (AP) - The husband of a woman gunned down at a historic black church in Charleston with eight other people said Wednesday he won't be at peace until the man charged in the slayings is put to death.
Arthur Hurd, whose wife, Cynthia, was among those killed June 17 during Bible study, is one of several family members of victims who want to see Dylann Roof die if he is convicted.
"What would give me full closure would be if I were the one who pushed the plunger on the lethal injection, or if I were the one to pull the switch on the electric chair or if I was the one to open the valve on the gas chamber," he told The Associated Press. When "Roof's body is cold, sleeping in the ground — that's closure."
Federal prosecutors announced Tuesday they were seeking the death penalty against Roof, who is facing hate crimes and other charges. He is also facing a death penalty trial in state court, which is scheduled for next year. No date has been set for the federal trial.
The killings reignited discussions about race relations and led to the removal of a Confederate battle flag from the South Carolina Statehouse. Roof, who is white, had previously posed for photos with a rebel flag.
Roof's federal attorneys have said their client would be willing to plead guilty if the maximum punishment weren't on the table.
Due in part to problems in obtaining lethal injection drugs, no one has been executed in South Carolina since 2011. The federal government hasn't put anyone to death since 2003.
In Columbia, the slain pastor of Emanuel African Methodist Episcopal Church, state Sen. Clementa Pinckney, was honored with the unveiling of a new portrait in his beloved Senate chamber.
Pinckney's widow, Jennifer, and his two young daughters were among dozens of family members, fellow senators and friends who filled the Senate chambers. The two girls pulled a purple drape from the picture and stood smiling.
Pinckney is shown standing in his revered church, nicknamed "Mother Emanuel" because of its role sheltering and inspiring slaves, even after white slave owners ordered all black churches closed before the Civil War. His hand sits on a pew, with light coming through one of the church's stained glass windows.
Jennifer Pinckney remembered her husband as "a man that would pray for you and with you."
Authorities said Roof attended most of the hour-long Bible study before he started shooting.
"When we look at the portrait of Sen. Pinckney we need to be reminded of both how he lived and why he was killed in a massacre," Sen. Gerald Malloy said. "He was killed because of ignorance and intolerance."
Jennifer Pinkney said her husband might have been too humble to think he deserved to have his image among alongside Vice President John C. Calhoun and U.S. Sen. Strom Thurmond.
"You're well-deserving to be with these great men. Because you were great," she said.
Clementa Pinckney is only the second African-American honored among the roughly 30 portraits in the state Senate.
Bruce Smith in Charleston and Jeffrey Collins in Columbia contributed to this report.  Kinnard reported from Columbia.