CHOA doctor retiring after more than 50 years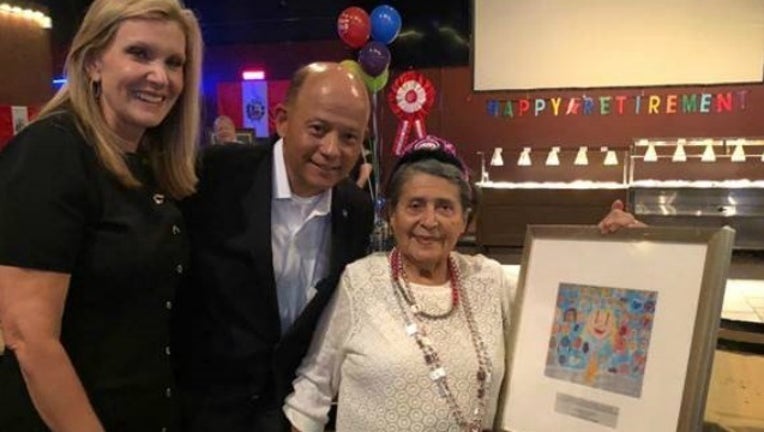 ATLANTA - A 91-year-old Atlanta doctor is hanging up her stethoscope after more than 50 years on the job. 
Doctor Elma Steves began her job at Children's Healthcare of Atlanta on April 1, 1965. She first worked at Egleston, then moved to Scottish Rite, where she's been since June 23, 1978. 
After 53 years of being part of the CHOA family, Dr. Steves is retiring. 
"This incredible woman has impacted thousands of families," CHOA said in a news release Thursday morning. 
The hospital shared a photo of Dr. Steves at a recent retirement celebration with Children's CEO Donna Hyland and Chief Medical Officer Dr. Daniel Salinas