Chick-fil-A's iconic chicken sandwich gets its first-ever seasonal makeover with never-before-used ingredient
For the first time ever, Chick-fil-A has put a seasonal twist on its iconic chicken sandwich just in time for fall. 
Introducing the all-new Honey Pepper Pimento Chicken Sandwich: a sweet and savory that combines classic Chick-fil-A flavors with a spicy kick. According to a press release, this new sandwich features an original Chick-fil-A filet topped with custom-made creamy pimento cheese and mild pickled jalapeños on a bun drizzled with sweet honey. 
This sandwich marks the first time the Georgia-based restaurant uses jalapeños in an entrée.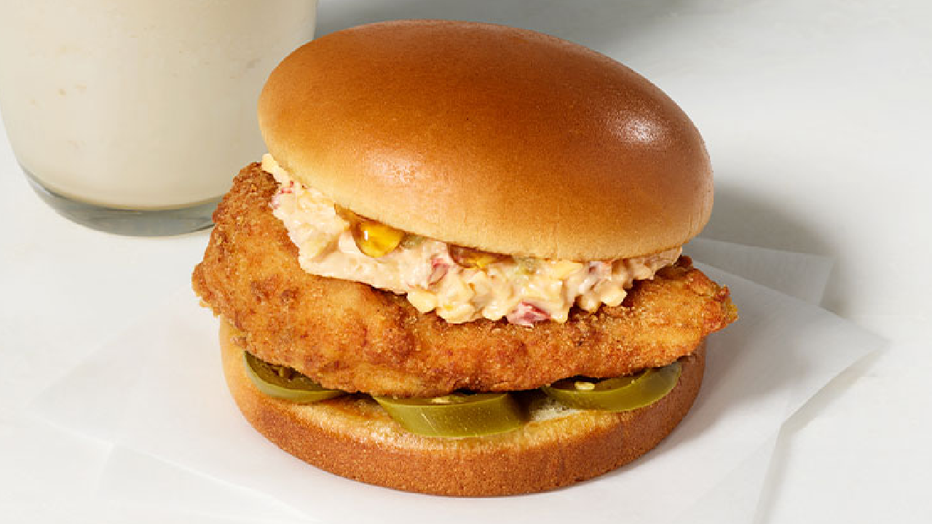 "We wanted to create a standout sandwich that would deliver a unique spin for our guests, without losing the classic taste of the Original Chick-fil-A Chicken Sandwich," said Chef Stuart Tracy, the mind behind the new chicken sandwich. "The Honey Pepper Pimento Chicken Sandwich uses ingredients and flavors our guests have never experienced at Chick-fil-A before, balancing savory, sweet and spicy elements using the highest quality ingredients.
"With our custom-made pimento cheese and specially sourced jalapeños, we hope to deliver a new and exciting sandwich our guests will love."
Chick-fil-A said its pimento cheese is custom-made by the restaurant using a combination of sharp cheddar cheese, green chilis and red pimentos. 
The Honey Pepper Pimento Chicken Sandwich was rolled out nationally after being tested in nearly 30 sandwich options in North and South Carolina. During testing, customers said it surpassed other seasonal sandwiches – like the Smokehouse BBQ Bacon Sandwich and Grilled Spicy Deluxe Sandwich – and is even on par with the original Chick-fil-A Chicken Sandwich, according to a press release. 
MORE FOODIE NEWS:
Chick-fil-A unveils new milkshake flavor for fall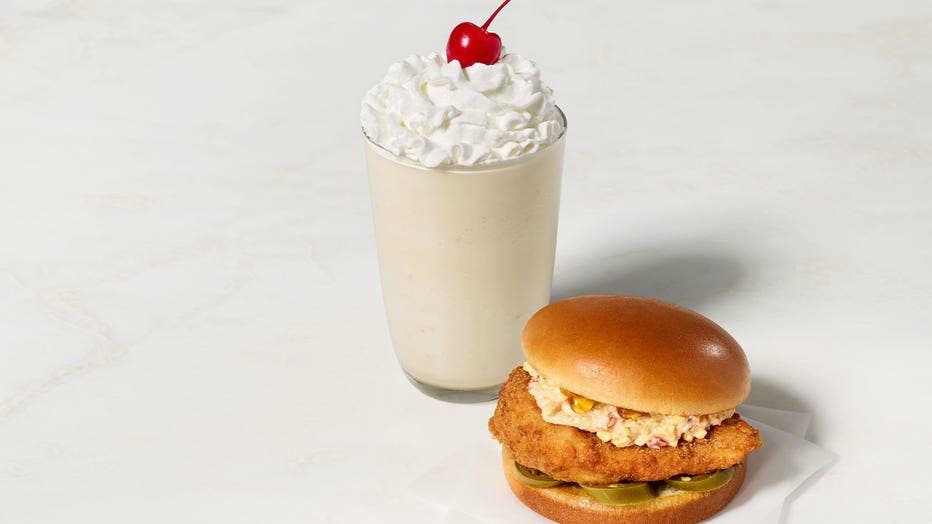 In addition to the new chicken sandwich, Chick-fil-A guests can get their hands on a brand new milkshake – the Caramel Crumble Milkshake. 
It's made with butterscotch caramel flavors, Chick-fil-A Icedream and blondie crumbles, topped with whipped cream and a cherry, according to the restaurant. 
This marks Chick-fil-A's seventh seasonal milkshake.