Who is Cathy Latham? Former Coffee County GOP chair accused of being a 'fake elector'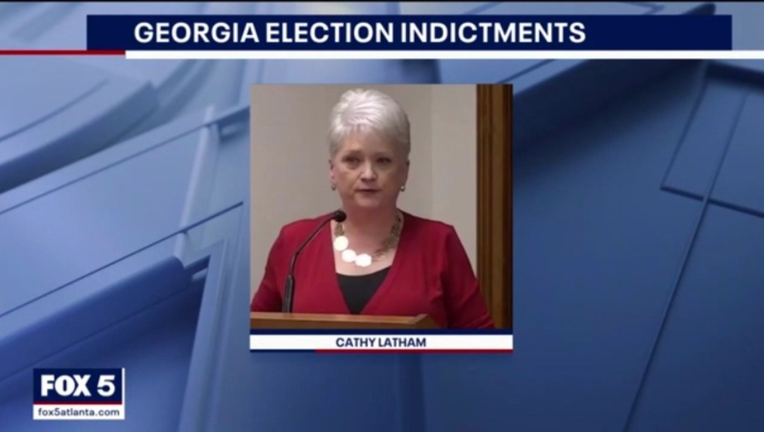 article
ATLANTA - Cathy Latham, former GOP chair for Coffee County and a member of the Georgia Republican Party's executive committee, was indicted along with former President Trump for election interference in Georgia. She is facing 11 charges. 
Sixteen individuals, who have come to be known as "fake electors," were initially investigated by Fulton County District Attorney Fani Willis. One of those "fake electors" was Latham.
WHO ARE THE 19 PEOPLE INDICTED IN FULTON COUNTY'S ELECTION INTERFERENCE CASE? 
Latham and the other "fake electors" met in the Georgia Capitol on Dec. 14, 2020, to cast the state's electoral votes for Trump even though Joe Biden had already won the state by almost 12,000 votes.
According to senior legal affairs reporter Kyle Cheney for Politico, he sent Latham an email on Nov. 12, 2020, about state electors and the election. She refused to respond to him.
In January 2021, Latham is accused of allowing unauthorized forensics experts from SullivanStrickler to examine voting systems within Coffee County for an extended period. It's believed that those experts illegally downloaded data from the Dominion voting machines on the behalf of Trump as Latham and others watched. She even took a selfie with one of the experts.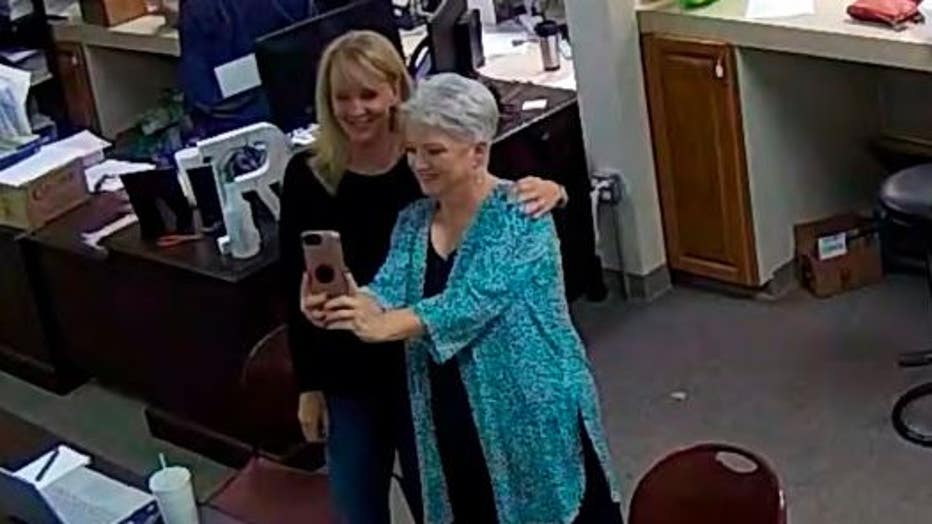 During a deposition, she repeatedly invoked the Fifth Amendment right against self-incrimination and claimed she didn't remember much of what happened on that day.
WHAT'S NEXT FOR FORMER PRESIDENT DONALD TRUMP, CO-DEFENDANTS IN FULTON COUNTY AFTER INDICTMENT
After she was named a possible target for the criminal investigation, Latham joined Trump in a motion to toss out the special grand jury's investigation and to bar Fulton County DA Fani Willis from prosecuting the case.
LIST OF CHARGES
1 - Violation of the Georgia RICO (Racketeer Influenced and Corrupt Organizations) Act
8 - Impersonating a public officer
10 - Forgery in the first degree
12 - False statements and writings
14 - Criminal attempt to commit filing false documents
32 - Conspiracy to commit election fraud
33 - Conspiracy to commit election fraud
34 - Conspiracy to commit computer theft
35 - Conspiracy to commit computer trespass
36 - Conspiracy to commit computer invasion of privacy
37 - Conspiracy to defraud the state
Latham, who taught economics at Coffee High School, reportedly moved to Texas after the trouble in Coffee County. All the defendants have been ordered to turn themselves in by noon Aug. 25.