Canton woman accused of taking 13-year-old stepson on car break-in spree
CANTON, Ga. - A woman was arrested, accused of breaking into dozens of cars with her stepson. It happened at three different subdivisions in Canton. 
Police say Brianna Rogers and her 13-year-old stepson broke into 26 cars early Sunday morning at the Cherokee Overlook subdivision and The Laurels of Greenwood apartments off Hickory Flat Highway and The Park Village subdivision off Fate Conn Road.
Investigators say they found Rogers and her stepson asleep in a car at a shopping center on Riverstone Parkway. Police say they found numerous stolen items.
Canton Police Sgt. Tiffanie Cromer calls this case bizarre. "It's extremely odd especially due to the nature of this child being a juvenile," Cromer said. "It's concerning, definitely concerning for us in law enforcement. We hope the dynamic changes since it appears the stepmom is not a great influence on that juvenile."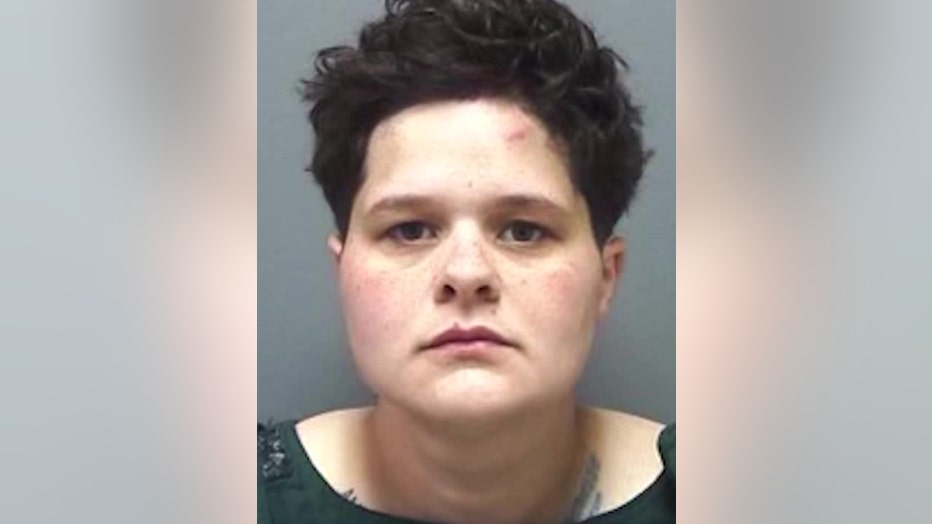 Brianna Rogers (Cherokee County Sheriff's Office)
Police say they found a stolen gun on the 13-year-old. They're not releasing his name. He's charged breaking into cars and a weapons count. He was released to his biological mother.
Rogers was charged breaking into cars and possessing a weapon as a convicted felon. Her bond was set at more than $133,000.