5 of the 10 busiest days ever at Atlanta's airport have happened this year
ATLANTA - The summer travel season is beginning to take off which means the men and women on the front lines of airport security are feeling it as passengers pack airports and planes.
"It can be a little hectic at times, but you have to keep in mind we all have a mission to complete," said Katina Ferguson, a lead Transportation Security Officer at Hartsfield-Jackson Atlanta International Airport.
TSA officers like Ferguson are there to keep the skies safe and passengers moving amid strong demand to travel.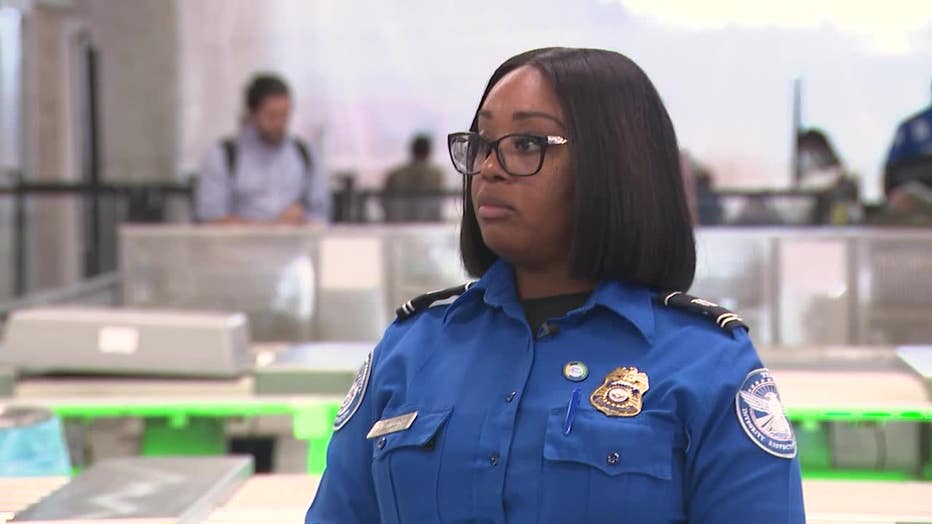 Lead Transportation Security Officer Katina Ferguson at her post at Hartsfield-Jackson Atlanta International Airport.
The TSA says half of the top 10 busiest days ever at Atlanta checkpoints have happened this year. Three of those were around the Memorial Day holiday.
The TSA says despite the surge of passengers for Memorial Day things went well. That travel period is the first test for what is expected to be the busiest summer in decades.
Robert Spinden is the man in charge of aviation security at all Georgia airports. He says TSA officers at ATL screen more than 125,000 carry-on bags a day. They are on the hunt for dangerous items like weapons, but also banned things, like liquids over 3.4 ounces. Finding them can slow screening down.
"I think one of the things that can make things a little bit more difficult at the checkpoint is when passengers may have items that could be prohibited inside of their carry-on baggage like firearms," Spinden said.
So far this year at Atlanta checkpoints, screeners have found 162 guns all of them loaded.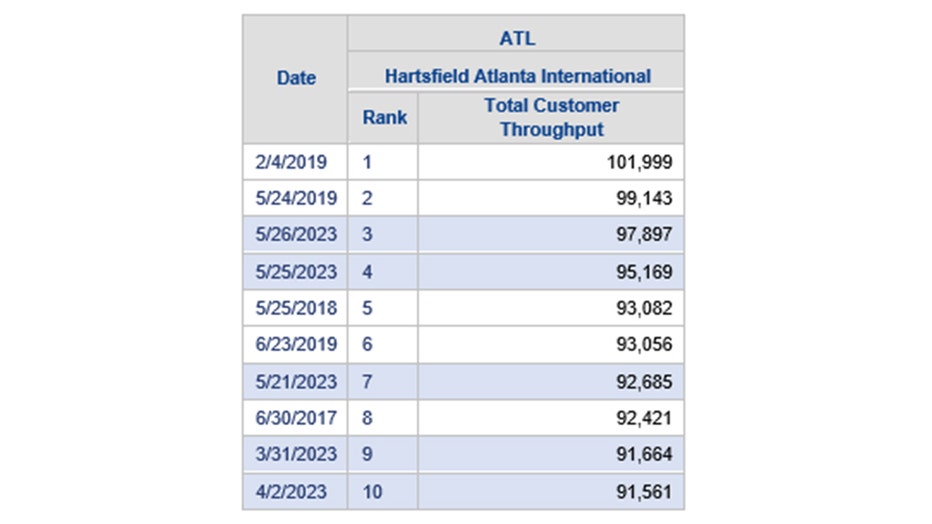 For Ferguson, it keeps her on her toes with the summer season just starting.
"If we have people that follow the rules all the time, my job wouldn't be as important as it is right now," she said.
The TSA wants to get everyone through the airport security checkpoint as quickly and as safely as possible. The TSA's goal is to get everyone through the standard line in 30 minutes or less and the TSA PreCheck line in 10 minutes or less.