Burger King promotion sends customers to McDonald's – sort of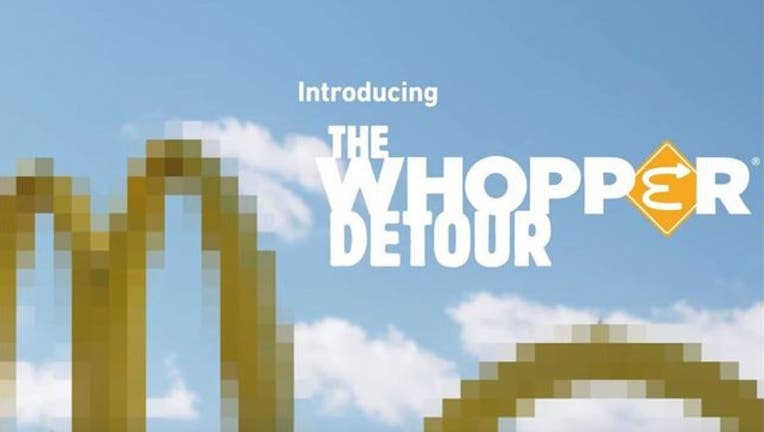 article
(FOX NEWS) - Burger King has found a new way to troll McDonald's — by sending customers there.
In a new promotion called "The Whopper Detour," Burger King is actually encouraging its fans to go to McDonald's for the next week in order to get a Whopper hamburger for a penny.
As part of the marketing gimmick, consumers will have to be within 600 feet of a McDonald's and open up the newly revamped Burger King app. If the customer is close enough to the golden arches, the app will unlock the penny promotion for fans to order.
After the order is placed, the user will be guided toward their nearest Burger King to pick up the Whopper.
Read more at FOXNews.com.