Boy Missing Part of Brain Practices Saying 'I Love You'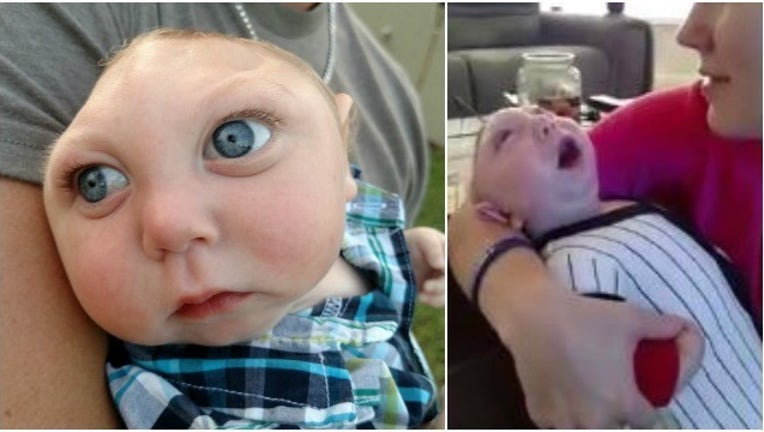 article
A little boy born with an extreme incurable brain malformation continues to beat the odds. 
Jaxon Buell was diagnosed with microhydranencephaly after he was born in Orlando, Florida. He recently celebrated a milestone 1st birthday after his parents were told he might not survive past birth. 
"Jaxon has already shown how strong, smart, and special he is, accomplishing feats that doctors doubted he'd ever be able to do, shows improvements each and every day, and just reached a miraculous milestone in celebrating his firsh birthday," his family said on Facebook. "Ultimately, Jaxon will need a miracle long-term."
The family said they have received criticism for not aborting their baby, but the family has responded saying the decision to keep their son was "only our choice." 
Jaxon has most of his brain, but it's smaller than normal, according to his family. They said he could survive for many years and he's beginning to walk and speak. 
On Wednesday, the "Jaxon Strong" Facebook page shared an exciting update. A video was posted of the baby working on his "I love you's." His parents said the video was recorded Wednesday morning. 
APP USERS: Click here to watch the video!
The family asks that you continue to keep their son in your thoughts and prayers. A GoFundMe page has been set up to raise money for his treatment. As of Wednesday, more than $125,000 has been raised. 
If you would like to donate to "Jaxon Strong" click here.