Box truck explodes in Boyle Heights, California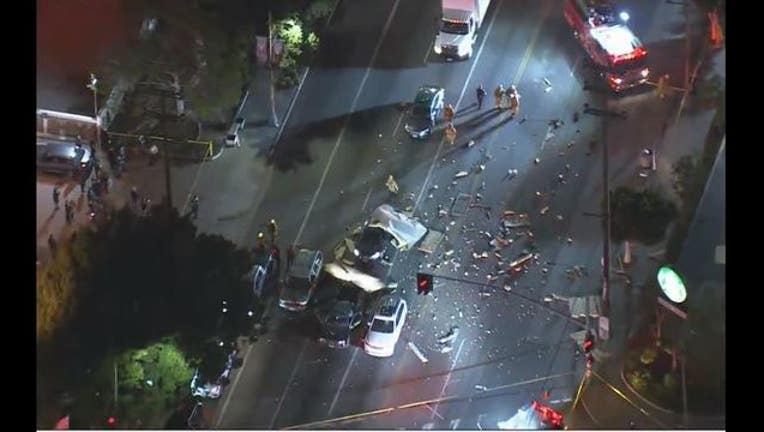 article
BOYLE HEIGHTS, Calif (FOX 11) - City fire crews are on the scene of an explosion that occurred in a box truck in the 2700 block of East Olympic Boulevard in Boyle Heights early Friday evening.
No injuries have been immediately reported, but debris is scattered across the
roadway.
The destroyed truck wound up in a gas station, which was evacuated as a precaution.