Blind cat's search for forever home goes viral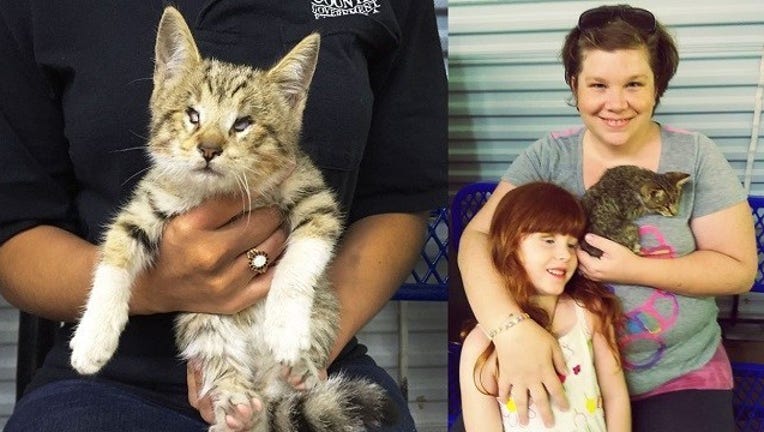 A blind kitten, who's post to find a forever home went viral, has finally found his family.
The Orlando Sentinel reports that the Murdock, who is a sweet, friendly kitten, was born either without eyes or abnormally small. It's a condition that has rendered him sightless.
The Orange County Animal Services posted a photo of him on their Facebook page on Wednesday to try to find him a good, caring home. After a large outpouring on social media, a family came forward to take Murdock into their home.
Click here for more from the Orlando Sentinel