Awesome Pumpkin Patches Around Atlanta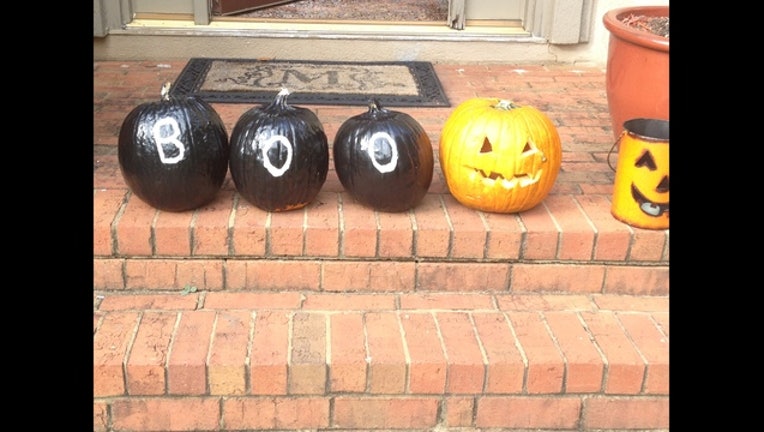 article
Pumpkins, parades and pie eating contests only mean one thing – it's officially Fall! The time is ripe for pumpkin patches and picture-perfect days! Find a pumpkin patch near you with these pumpkin patches around Atlanta!
Cagle's Family Farm: Cagle's Family Farm allows families to visit and get a hands-on look at the workings of modern agriculture. The farm's cornfield maze is celebrating it's 15th anniversary this year! 
Location:
355 Stringer Road
Canton, GA 30115

Open: September 4 – November 15th 
Friday 5:00 – 11:00pm 
Saturday 10:00am – 11:00pm 
Sunday 10:00am – 6:00pm
Still Family Farm: This fall festival includes a pumpkin patch, a corn maze, hayrides, pump duck races, an heirloom tractor display, and more! Admission is $15 per person, plus applicable sales tax. Includes all activities. Children ages 4 and under are free with adult admission.
Location:
5630 Macland Road
Powder Springs, GA 30127

September and October Only 
Fridays: 3:00 p.m. 'til dusk 
Saturday: 10:00 a.m. 'til dusk 
Sunday: 10:00 a.m. 'til dusk
Sleepy Hollow Farm: Opens to the public on Sept. 26, and will feature a pumpkin patch, corn maze, hayrides, sunflower fields, animal feeding, a kid's area, family photography sessions, and much more. Hayrides cost $10, while family photography sessions start at $35. 
Location:
628 Sleepy Hollow Road
Powder Springs, GA 30127

Sept. 26 - Nov. 1 2015 
Saturday - Sunday: 10am-6pm 
Monday - Friday: Scheduled field trips from 9:30am-Noon 
Monday - Friday: Open to the public from 2pm-6pm
Uncle Bob's Pumpkin Patch: Unique attractions such as a worm factory, petting zoo, chicken house, honeybee barn, gardens, story time, puppet shows, a corn maze, pottery demonstrations, and a gift shop. Admission is $16 for anyone over 3. Open until Nov. 8.

Fridays & Sundays, 1:00pm-6:00pm 
Saturdays, 10:00am - 6:00pm
Location:
3781 E. Happy Valley Circle
Newnan, GA 30263
Southern Belle Farm: Celebrating the fall season with two acres of pumpkins, a five acre corn maze, pig races, flower picking, campfires, pedal carts, and more than 20 outdoor attractions. Admission is $14 for ages 3-64. Admission is $12 for those over 65 and members of the military and public service.
 
Location:
1658 Turner Church Road
McDonough, GA 30252
Open Sept. 19 - Nov 1, 2015 

Fridays (in Oct) 4-9pm 
Saturdays 10am-9pm 
Sundays 1-6pm
Stone Mountain Park: Follow the life sized telling of The Legend of Spookley the Square Pumpkin as you wind your way through Spookley's A-MAZE-ING Adventure. Join Spookley the Square Pumpkin and lift his friends into the air for a dance-a-long party parade that dances through Crossroads, and then meet him at Spookley's Pumpkin Patch meet and greet. Admission is $29.95 Adults 12+ and $24.95 for kids ages 3-11.
Location:
1000 Robert E. Lee Blvd.
Stone Mountain, GA 30083
Open: Sept. 25 – Oct. 25, 2015