Atlanta United beats World Cup games in attendance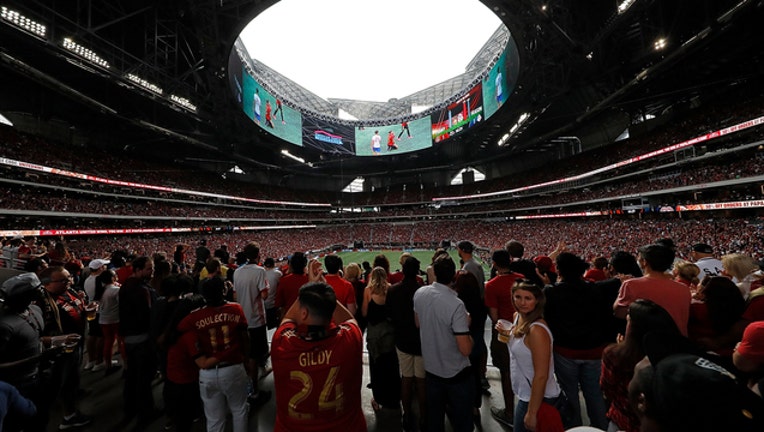 article
ATLANTA - At a time when most of the soccer world is focused on the World Cup, Atlanta has something to brag about.
On Twitter, Atlanta United said that 71,932 fans attended the most recent game against Orlando City. According to the team, that was the "biggest soccer crowd in the world" on Saturday, even counting the World Cup.
That number was also the fourth-highest attendance numbers in Major League Soccer history according to an Atlanta United recap of the game.
And the numbers helped Atlanta run over Orlando City, with Miguel Almiron scoring twice and Josef Martinez adding a goal and an assist to beat Orlando City 4-0.
Martinez opened the scoring in the third minute with a sliding finish off Julian Gressel's diagonal cross.
Atlanta added quick goals in the 55th and 57th minutes. Almiron made it 2-0 on a counterattack, punching home Martinez's perfectly weighted through ball. Ezequiel Barco gathered the rebound off Almiron's long-range attempt hitting the crossbar and punched it back for Atlanta's third of the game.
Almiron capped the scoring in the 78th, taking Mikey Ambrose's pass at midfield and making a run all the way to goal with a narrow-angle finish that slotted through the goalkeeper's legs.
This is Orlando City's eighth loss in a row. Atlanta now has 11 wins, three losses, and four ties.
The Associated Press contributed to this report.