2 men seen pushing stroller wanted as persons of interest in fatal shooting near MARTA station
ATLANTA - Atlanta police are asking the public's help in locating two persons of the interest in a deadly shooting near MARTA's Garnett Station over the weekend.
At around 6:12 a.m. Saturday, officers responded to reports of a person shot on the 200 block of Peachtree Street near the MARTA station.
When they arrived, they found a man who had been shot multiple times. The victim, whose identity has not been released, was pronounced dead at the scene.
Tuesday, investigators released surveillance footage from a MARTA train showing two men they believe are persons of the interest in the homicide.
In the video, the two men and a woman enter the empty MARTA train and sit down with a woman. One of the persons of interest was pushing a stroller.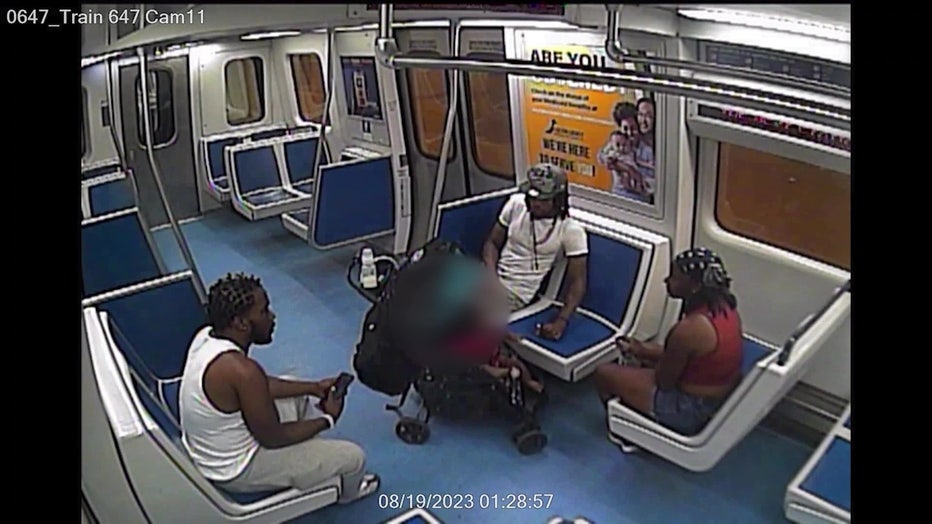 Officials are asking anyone who can identify either man to call the Crime Stoppers Atlanta tip line at 404-577-TIPS (8477).