Atlanta police bring FOX 5 onto the site of the controversial site activists call 'Cop City'
ATLANTA - Atlanta police officers took FOX 5 onto the site of the controversial police training center on Friday, alongside other members of local media.
Workers have already cleared much of the land in the South River Forest, in preparation for the construction of the massive 85-acre police and fire training facility.
Meanwhile, the project has drawn fierce backlash across the country from people against it.
"We have seen the vision of quality public safety training that has started to unfold," Atlanta police chief Darin Schierbaum told reporters. "It will help us retain the best and the brightest in the Atlanta Police Department. It will allow us to bring individuals to Atlanta that say yes to our city."
For nearly two years, the project has been met with fierce opposition across the country from activists who say the miniature mock city at the site will further police militarization, along with some environmental activists who say clearing the South River Forest will diminish Atlanta's shrinking tree canopy.
"The city is committed to making sure that it fits into the community as well as minimize the impact on the environment," Fire Chief Rod Smith said.
The site's master planner, Bob Hughes of the firm HGOR, says they've adapted the plan to address some community concerns.
"While the idea of a park, horse pasture, campus, and more dangerous facilities has held as a concept, it has actually worked itself out with more knowledge of the land, more knowledge of working with the community," Hughes said.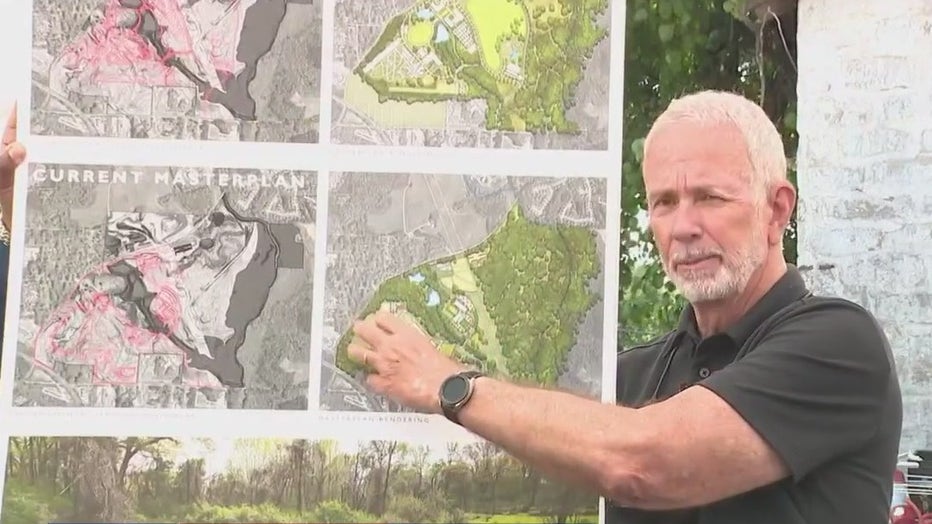 The sites master planner, Bob Hughes of the firm HGOR, says theyve adapted the plan to address some community concerns.
On Wednesday, Atlanta City Council's Finance Committee approved the plan to fork up $30 million of the $90 million dollar price tag for the project.
The vote was five to one.
The one holdout, Member of council Liliana Bakhtiari, was joined by hundreds of activists.
"Close to 70 percent of my district wants the site moved," she said earlier this week. "It did not need to be this project. It did not need to be at this size or this scale."
A claim that the police chief disputes.
"You know, facts have debunked that," Schierbaum said. "When we look around the country, we're building what other first-class cities have already had."
Earlier this week, police took cameras into the current training facility, which is in a state of disrepair, in an apparent strategy to win over public support ahead of the final funding vote before the full council.
Council members plan to vote on the measure on June 6.