Artist remembers Hania Aguilar in portrait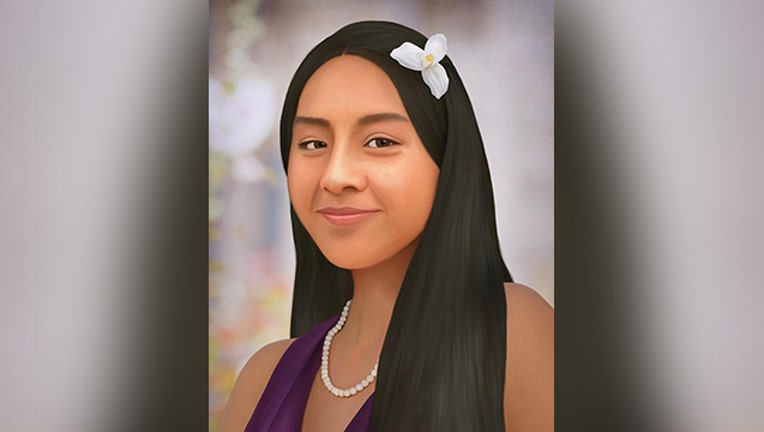 article
CHARLOTTE, N.C. (FOX 46 CHARLOTTE) - An artist, who usually creates portraits of fallen police officers and service members, painted a different picture this weekend-- one of Hania Noelia Aguilar. 
On Saturday, Dec. 8, the day of the 13-year-old's funeral, Jonny Castro posted a photo of the portrait on Facebook.
"Hania's favorite color was purple, so I painted her wearing an outfit that she would've liked," Castro said in the post. "I added a White Nun Orchid, the Guatemalan National Flower, to her hair."
Hania's father lives in Guatemala. Last week, he was denied a visa to enter the U.S. to attend Hania's funeral. 
News outlets reported that an attorney for her father said he was denied the visa because he "doesn't have enough ties to the country." 
The same day the Lumberton teen was laid to rest, 34-year-old Michael Ray McLellan was taken into custody and charged in the case. On Monday, Dec. 10, McLellan was denied bond in a Robeson County court. 
On the morning of  Nov. 5, Hania was abducted from her home in the Rosewood Mobile Park. She was forced into a relative's SUV while she was standing outside, and wasn't seen again. Her body was found three weeks later. 
Arrangements have already been made to ensure that prints of Hania's portrait are hand delivered to her family in North Carolina and Guatemala.
RELATED CONTENT: