Arkansas officers face civil rights charges after violent arrest caught on video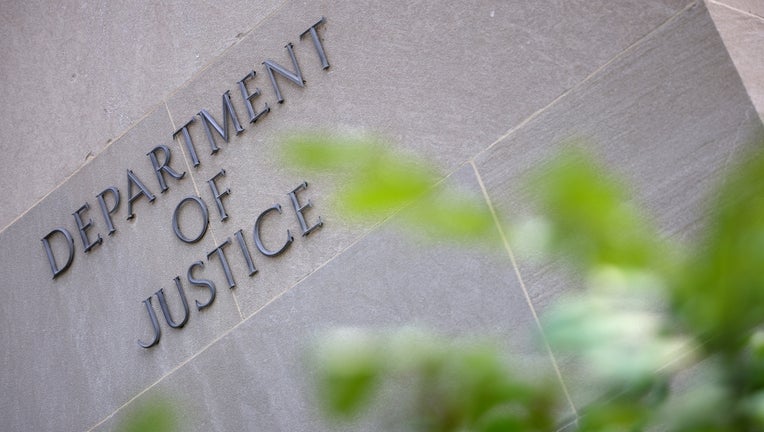 article
MULBERRY, Ark. - Two former Arkansas law enforcement officers are charged with civil rights violations in the violent arrest of a man outside a convenience store that was caught on video and widely shared on social media, the U.S. Justice Department announced Tuesday.
Former Crawford County sheriff's deputies Zack King and Levi White are charged with using excessive force by hitting Randal Worcester multiple times while he was on the ground during an Aug. 21 arrest. A bystander used a cellphone to record the arrest in the small town of Mulberry, about 140 miles (220 kilometers) northwest of Little Rock, near the border with Oklahoma.
The two former deputies pleaded not guilty during an initial court appearance Tuesday afternoon, after the indictment against them was unsealed. An attorney for the former deputies, Russell Woods, said his clients deny the allegations.
If convicted, each deputy faces up to 10 years in prison.
Charges were not announced against Mulberry police officer Thell Riddle, who was also on the video. Former Crawford County Sheriff Jimmy Damante fired King and White in October.
READ MORE: Tyre Nichols: 5 police officers fired after Memphis man's arrest, death
The current sheriff, Daniel Perry, declined to comment on the charges.
Damante has said Worcester, 27, of Goose Creek, South Carolina, was being questioned for threatening a clerk at a nearby convenience store and that he attacked one of deputies. The deputy suffered a concussion, Damante has said.
The three officers were suspended after the video came to light, and state and federal authorities launched investigations. The state's criminal investigation remains open and active, said Emily White, the state special prosecutor assigned to the case.
Worcester filed a federal lawsuit against the officers and local officials, saying they violated his constitutional rights during the arrest. Rachel Bussett, an attorney for Worcester, said she was pleased the two had been arrested.
READ MORE: Arkansas deputy killed during escort for Wreaths Across America
"Now they're just going to have to go through the court process," Bussett said.
White and King, who had been taken into custody by U.S. Marshals and the FBI, were released on bond Tuesday. A judge set an April 3 trial date for the men.
Policing experts have said the video raises red flags about the officers' actions, saying that blows to the head amount to a potentially deadly use of force that's justified only when someone poses a current and serious threat.
Worcester was treated at a hospital then jailed on charges including second-degree battery and resisting arrest. He was released the following day on a $15,000 bond. Worcester's lawsuit said he has permanent injuries and will need continued medical treatment.