APS superintendent gets ready for new school year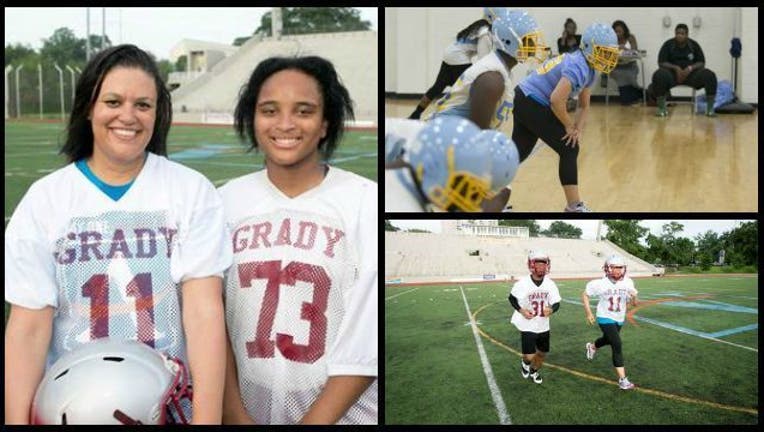 article
To get ready for the new school year, the Atlanta Public Schools superintendent geared up with the Grady High and Mays High School varsity football teams.
Superintendent Meria Carstarphen had on practice jersey 11 as she participated in individual player drills and team conditioning with Grady players.
Carstarphen also put on some practice gear at Mays High School and worked out with the team.
The superintendent visited the Marching Raiders Band, helping to conduct and even played the drums.
"This time of year is as exciting for me as it is for our students," said Superintendent Carstarphen. "Being on the field with our football players was a great way to connect with our students and some great fun for me. It was also a good time to make sure students know that our principals, teachers, and the entire district team have been working hard this summer to make sure we are ready to support them in every way possible this school year."
School starts Wednesday for Atlanta Public Schools. 
APP USERS: Click here to view the photo gallery.