Alzheimer's drug Leqembi could roll out to certain US health care systems in next few months
Alzheimer's drug Leqembi – a treatment proven to slow the clinical aspects of the progressive disease – could soon be available at several major U.S. health care systems. 
The Food and Drug Administration (FDA) granted full approval last month to the Alzheimer's drug, produced by Japanese drugmaker Eisai and Massachusetts-based Biogen, making it widely accessible and covered by Medicare. It is administered every two weeks by infusion.
FDA TO DECIDE ON FULL APPROVAL OF ALZHEIMER'S TREATMENT LEQEMBI IN EARLY JULY
Northwestern Medicine, which has 11 hospitals in Illinois, told FOX Business on Monday that qualifying patients will gradually start the treatment within the next one to two months. The rollout will start at Northwestern Memorial Hospital in downtown Chicago and eventually expand system-wide, a spokesperson for Northwestern Medicine said. 
The Cleveland Clinic's Lou Ruvo Center for Brain Health's locations in Cleveland and Las Vegas will start offering the treatment to current qualifying patients. It will roll out in the next few months, according to the center, which did not offer specifics on the exact timing.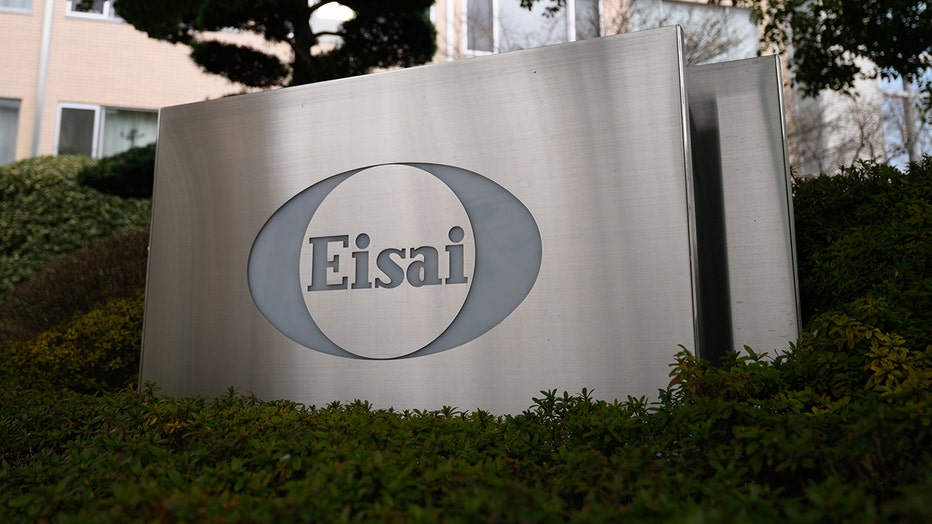 Signage for Eisai Co. at the company's headquarters in Tokyo, Japan, on Friday, Feb. 3, 2023. (Credit: Akio Kon/Bloomberg via Getty Images)
The Mayo Clinic in Rochester, Minnesota, told FOX Business that it plans to start offering the drug "on a limited basis to patients who meet the clinical trial criteria on a case-by-case basis later this fall." 
FDA APPROVAL OF ALZHEIMER'S DRUG ADUHELM 'RIFE WITH IRREGULARITIES,' HOUSE REPORT SAYS
The Mayo Clinics in Florida and Arizona are also planning to offer the drug "in the future," the health care system said.
A spokesperson for the Westchester Medical Center Health Network, a health care system with nine hospitals headquartered in Valhalla, New York, said it plans to offer the drug "but not imminently as research is ongoing." 
Eisai first received conditional approval from the FDA in January based on early results suggesting Leqembi worked by clearing a sticky brain plaque linked to the disease. 
According to the phase three clinical trial, the drug slowed the rate of cognitive decline in patients by 27% when compared to a placebo after 18 months. 
Dr. Sharon Cohen, a behavioral neurologist and clinical trial investigator for the Clarity AD study, told FOX Business this is the first time the FDA has approved a drug that has been shown to "slow down the clinical aspects of Alzheimer's disease, meaning people will lose memory at a slower rate and lose their functional abilities at a slower rate." 
Eisai priced the treatment at $26,500 annually per patient.
RELATED: Alzheimer's drug Leqembi granted full FDA approval and that means Medicare will pay for it
An estimated 6.7 million Americans who are at least 65 years old are living with Alzheimer's in 2023, according to the Alzheimer's Association. That figure is projected to rise to nearly 13 million by 2050. The disease also "kills more than breast cancer and prostate cancer combined," the association said. 
FOX News' Andrea Vacchiano and The Associated Press contributed to this report.