Alabama inmate serving time for theft escapes state prison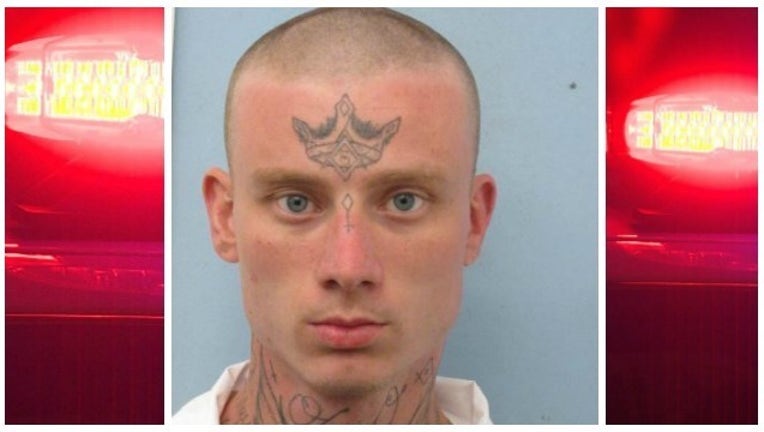 article
ELMORE, Ala. (AP) — The Alabama Department of Corrections says an inmate who escaped from a state prison Friday remains at large.
Department spokesman Bob Horton says state and federal law enforcement are following leads to find 27-year-old Justin Caldwell. The department has said Caldwell escaped around 2 a.m. from Elmore Correctional Facility, where he was serving eight years for theft.
Further details about the escape haven't been released.
A photo released by the department shows several tattoos on Caldwell's forehead and neck, including the word "Ohio." The statement says Caldwell was wearing state-issued white pants and a shirt when he left the prison.
The department says Caldwell is five feet seven inches tall, with brown hair and blue eyes. Authorities are asking anyone with information about Caldwell to contact the Department of Corrections.