Alabama hostage situation ends peacefully; suspect in custody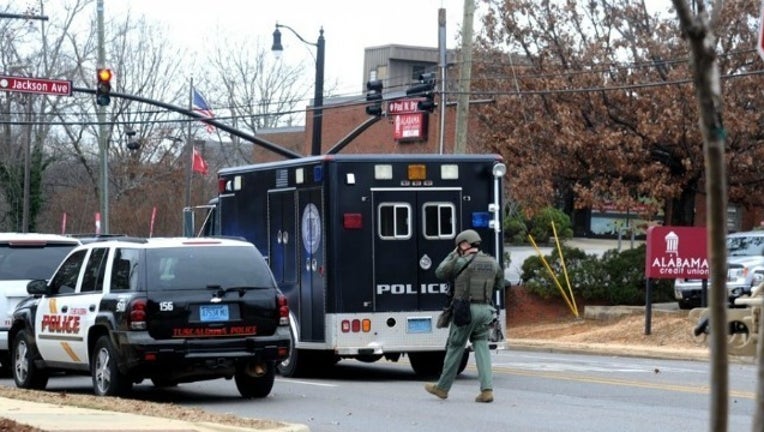 article
TUSCALOOSA, Al. - A suspect in a hostage situation at an Alabama credit union Tuesday is in custody, according to FOX affiliate WBRC.
According to Al.com, the situation began about 8:30 a.m. at the Alabama Credit Union at 220 Paul W Bryant Drive.
The scene was located near the University of Alabama. Campus officials sent an alert on Twitter saying police from the university and city received a report of a robbery and hostage situation at an Alabama Credit Union branch.
WBRC reported a man entered the credit union before it opened Tuesday and took hostages.