After prison, Ronnie Gilley looks to future with optimism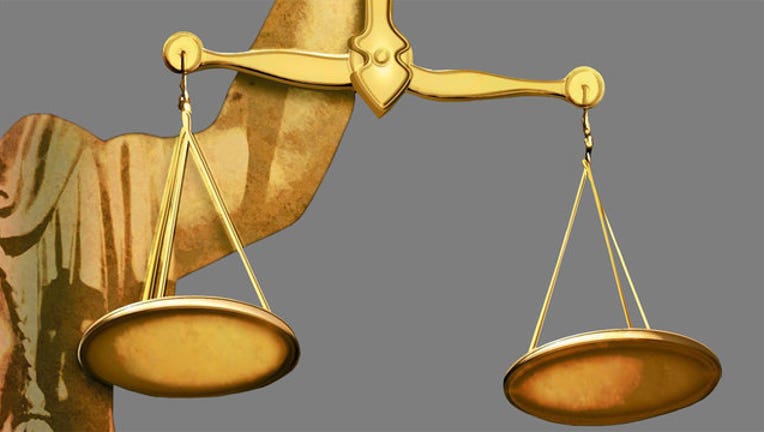 article
ENTERPRISE, Ala. (AP) - In a lot of ways, it's the same Ronnie Gilley.
The self-confidence is still there. The big dreams and optimism. The gift of gab.
But if you pay attention, you notice some differences. Gilley speaks a little cautiously these days, choosing his words carefully. He's more humble, and his humor more self-deprecating.
"In prison you can either sink or swim," he said. "I chose to swim. For me, it was probably the best thing that ever happened."
Free after serving more than four years in prison, Gilley has found work and peace with himself. He's now working in construction and property development, referring to himself as a "general flunky."
"I love it," he said. "I love real estate development and construction. I love taking a piece of raw property and envisioning what it will look like when we're finished and there forever."
Gilley is also venturing back into another business he loves - entertainment. Gilley hopes to produce a concert this summer. The venue has yet to be determined, but Gilley hopes once all details are ironed out that he'll be able to do one of his other favorite things - showing people a good time.
All in all, Gilley said he's glad to be free and thankful for the opportunities that lie ahead of him.
"I took all the simple things in life for granted prior to my incarceration, and I'll never take them for granted again," he said. "Being able to take my son to soccer practice or the gym is wonderful. Being the best man at my son's wedding, wonderful. Hugging my sweet mama's neck."
Gilley, developer of the Country Crossing bingo complex (now known as Center Stage), went to prison in 2012 for his role in a bribery scandal. He spent about three years in federal prison in Talladega and a year-and-a-half in Atlanta.
Gilley said the hardest time he served was in the Houston County Jail after his initial arrest, because it was strictly run. Gilley said his worst time in prison was when he served time in the Montgomery City Jail prior to his trial. Gilley referred to the jail as a violent "gladiator school."
"There's things that go on in there that you couldn't print," he said.
In federal prison, things were different. Gilley said that there were three basic rules for making it: Mind your business. Respect others. Don't let anyone run you over.
"Do that, and you won't have problems," he said.
Gilley said he tried to embrace the positive side of prison, the time to think and reflect and programs offered to inmates.
"I realized that there were many things I was oblivious to, and after a while I took a good, hard look at myself and realized I didn't like that person very much," he said.
In prison, Gilley interacted with mob guys, white collar criminals, hardened killers and people who made a single mistake loaded with consequences.
His time in prison has given him some insight into the judicial and penitentiary systems, which he says are in desperate need of reform. Gilley said that many non-violent offenders and drug offenders are kept in prison for years to great expense for taxpayers and little benefit to the offenders or society.
"After about a year or two, there's no point," he said. "They've learned their lesson."
Gilley realizes that he's fortunate to have friends who have provided him with opportunities in the private sector after prison. Not a lot of people coming out of prison get those opportunities and Gilley thinks the system should do more to prepare inmates for the outside world.
"They don't prepare you to survive out here," he said. "They just prepare you to come back."
Gilley said he has gone by Center Stage since his release from prison. He said he doesn't like to think about it much, as going over the could-have-beens is counterproductive. Gilley said letting go of some of the bitterness about the circumstances that landed him in prison has been tough, but that it's been a worthwhile process.
Gilley said reconnecting with his children has been one of his great joys. He said his incarceration greatly impacted his children, and was one of the most painful consequences of his actions. Gilley said he realized in prison that while he had been a good provider for his children, he hadn't always been a great guide for them.
"I had been a great facilitator, but maybe not such a great father," he said.
Today, Gilley is proud of the career his son Dexter has carved out for himself and the fact that Dexter is soon to be the father of a baby girl. Gilley is also enjoying getting to better know his younger son, Dalton, who was just six when Gilley went to prison.
Spirituality has always been a big part of Gilley's life. This is the guy who took a knee during Bama Jam to pray. These days, Gilley's spirituality seems a little more personal and less public. Gilley said he feels thankful for his experiences and the changes they've wrought within him, and he's optimistic about his future.
"I'm a blessed man," he said. "God has had favor on me for my whole life, even when I didn't deserve it."
___
Information from: The Dothan Eagle, http://www.dothaneagle.com