8 dead, 115 evacuated from Florida nursing home without power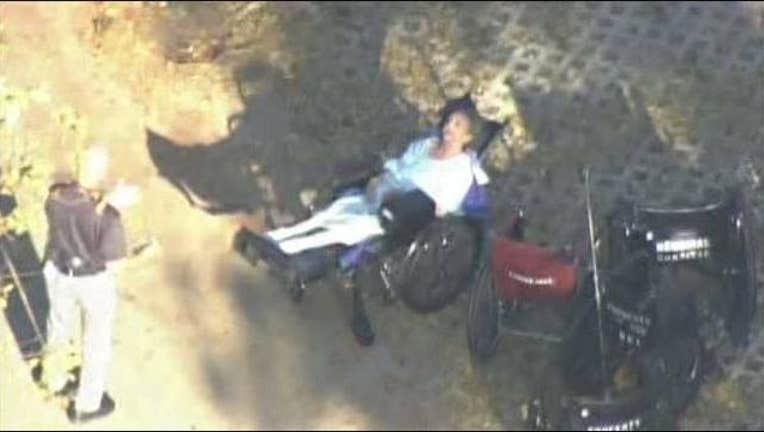 article
HOLLYWOOD, Fla. - At least eight people have now died and 115 people were evacuated from a hot South Florida nursing home, which is still without power after Hurricane Irma.
Hollywood Fire Rescue and police tell WSVN three people died at The Rehabilitation Center and three died on the way to the hospital, but it's unknown whether the deaths were related to the heat. It's unknown where the other two died.
Officials say they were called to the nursing home early Wednesday morning shortly after 4 a.m. for someone having a heart attack. "We saw that there were a number of people in respiratory distress and other distress" as rescuers arrived on scene, a spokeswoman said.
RELATED: Hollywood nursing home rated 'below average'
There are two facilities on the property where patients are being evacuated. "The facilities are extremely hot," the spokeswoman said. Several people are also in critical condition.
"As you can imagine, evacuating 115 people from a facility is quite an undertaking," the spokeswoman said. Memorial Hospital is also helping to evacuate the patients. 
"Right now the building has been sealed off. We're conducting a criminal investigation inside. We believe at this time they may be related to the loss of power in the storm. We're conducting a criminal investigation, not ruling anything out at this time," said Hollywood Police Chief Tom Sanchez.
Families who may have concerns of their loved ones' health at the nursing home can call the hotline at: 954-265-3000.
Temperatures in Hollywood were expected to be around 86 degrees on Wednesday, but feel about 10 degrees warmer.
MORE: 3 dead, 4 injured in home with generator
There were still more than nine-million people across the state without power on Wednesday, and utility officials say it could be another week or more until power is fully restored.