$750,000 bond for woman accused in Florida, Alabama killings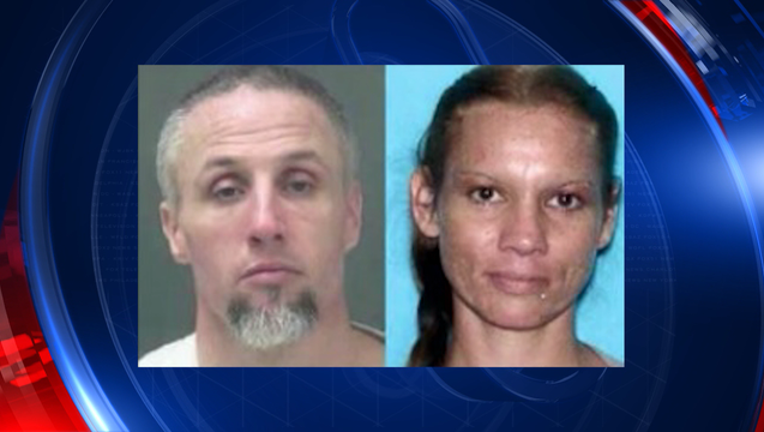 article
MILTON, Fla. (AP) - Bond was set Thursday afternoon at $750,000 in Florida for a woman who faces multiple charges in the deaths of four women in a bloody rampage across three Southern states.
Mary Rice, 37, made her first court appearance via video in Santa Rosa County, where she's charged with accessory after the fact to first-degree murder. She was extradited from Georgia to Florida on Wednesday.
She also faces murder charges in neighboring Escambia County, Florida, and in Baldwin County, Alabama, authorities said. If she meets her bond in Santa Rosa County, she'll be immediately arrested and detained on the Escambia charge.
A tip called in Tuesday afternoon led law enforcement agents to a motel in West Point, Georgia, where Rice and William "Billy" Boyette, 44, were holed up in a room. The two had been on the run in vehicles stolen from their victims in Alabama and Florida since early last week, according to investigators.
In west Georgia, Troup County Sheriff James Woodruff told reporters Tuesday evening that deputies set up a perimeter around the motel and a SWAT team was preparing to enter the room when Rice came out and surrendered. Moments later, a gunshot was heard and deputies found Boyette dead inside the room.
The string of killings began Jan. 31, when the bodies of Alicia Greer, 30, whom authorities identify as Boyette's girlfriend, and Jacqueline Jeanette Moore, 39, were found at the Emerald Sands Inn in Milton, which is near Pensacola in the Florida Panhandle. Rice and Boyette are also suspected in the Feb. 3 death of Peggy Broz, 52, just across the state line in Lillian, Alabama. Authorities said they took her car, which was later found in Pensacola.
Early Monday morning, Rice and Boyette went to the home of Kayla Crocker, 28, in Beulah, Florida, where they shot her and took her car, according to Escambia County Sheriff David Morgan in Pensacola. Crocker died Tuesday of her injuries, Pensacola authorities said. Her 2-year-old son wasn't injured.
According to court records, Boyette was a habitual offender who was accused of beating and stabbing previous girlfriends. Authorities said he had only been out of jail for four months on a probation violation when the first two women were killed.