3M settles 'forever chemicals' water pollution lawsuit for $10B
Chemicals manufacturer 3M announced that it has reached a $10.3 billion settlement with U.S. public water suppliers that have detected PFAs – known as "forever chemicals" – in their drinking water. 
The deal, which the Minnesota-based company says is "not an admission of liability" – will provide "funding for public water suppliers (PWS) nationwide that have detected PFAs in drinking water, as well as for eligible PWS that may detect PFAS at any level in the future." 
"PFAS is the biggest chemical threat to America's collective public drinking water and has been found in public water systems throughout the country affecting millions of Americans," Scott Summy, one of the lead attorneys for those suing 3M and other manufacturers, said in a statement.  
"We have reached the largest drinking water settlement in American history which will be used to help filter PFAS from drinking water that is served to the public," Summy added. "The result is that millions of Americans will have healthier lives without PFAS in their drinking water." 
3M TO CUT 6,000 JOBS IN SECOND ROUND OF LAYOFFS THIS YEAR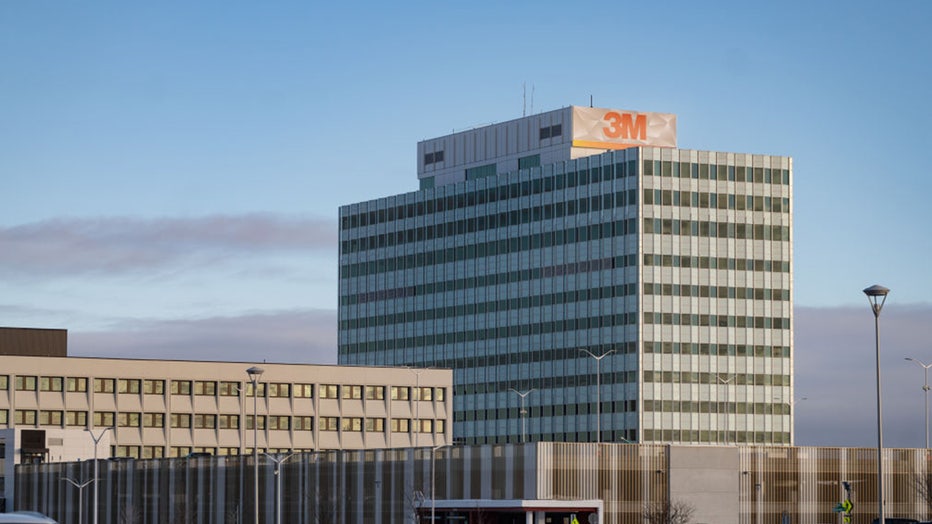 FILE - 3M Global Headquarters in Maplewood, Minnesota, US, on Thursday, Jan. 26, 2023. (Ben Brewer/Bloomberg via Getty Images)
PFAS, called "forever chemicals" because they last so long in the environment, have been associated with serious health conditions, including cancer and reduced birth weight. 
"PFAS" is short for per- and polyfluoroalkyl substances that are used in nonstick frying pans, water-repellent sports gear, stain-resistant rugs and countless other consumer products. The chemical bonds are so strong that they don't degrade or do so only slowly in the environment and remain in a person's bloodstream indefinitely. 
The Environmental Protection Agency in March proposed strict limits on two common types, PFOA and PFOS, and said it wanted to regulate four others. Water providers would be responsible for monitoring their systems for the chemicals. 
WISCONSIN CONSERVATIVES VOTE TO SET ASIDE $125  MILLION TO COMBAT PFAS POLLUTION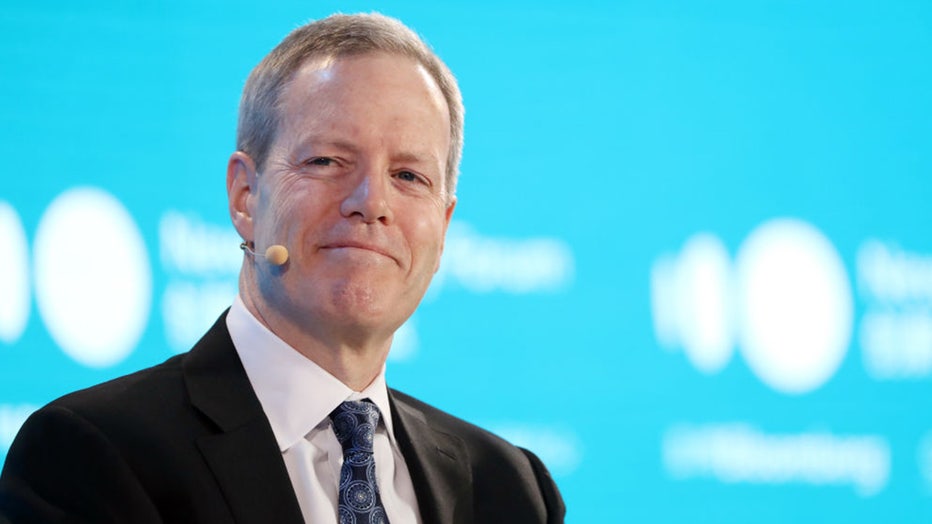 FILE - Mike Roman, chairman and chief executive officer of 3M Co., reacts during a panel discussion at the Bloomberg New Economy Forum in Beijing, China, on Friday, Nov. 22, 2019.  (Takaaki Iwabu/Bloomberg via Getty Images)
Summy's legal firm Baron & Budd said "lawsuits allege that 3M and several other companies manufactured and/or sold products containing PFAS, despite being aware of the chemicals' propensity to contaminate the environment and pose potential health risks to humans, including the development of cancers." 
"Settlement funds will pay public water systems that have already detected PFAS in their water, will pay the costs of testing for those that have not yet tested, and will provide funds to those that find PFAS after testing," the law firm added. 
3M said the $10.3 billion agreement is subject per court approval. 
CLICK HERE TO READ MORE ON FOX BUSINESS       
"This is an important step forward for 3M, which builds on our actions that include our announced exit of PFOA and PFOS manufacturing more than 20 years ago, our more recent investments in state-of-the-art water filtration technology in our chemical manufacturing operations, and our announcement that we will exit all PFAS manufacturing by the end of 2025," 3M chairman and CEO Mike Roman said in a statement. 
But the company also said, "If the agreement is not approved by the court or certain agreed terms are not fulfilled, 3M is prepared to continue to defend itself in the litigation." 
The Associated Press contributed to this report.