3 men charged in gun shop heist where shots fired at police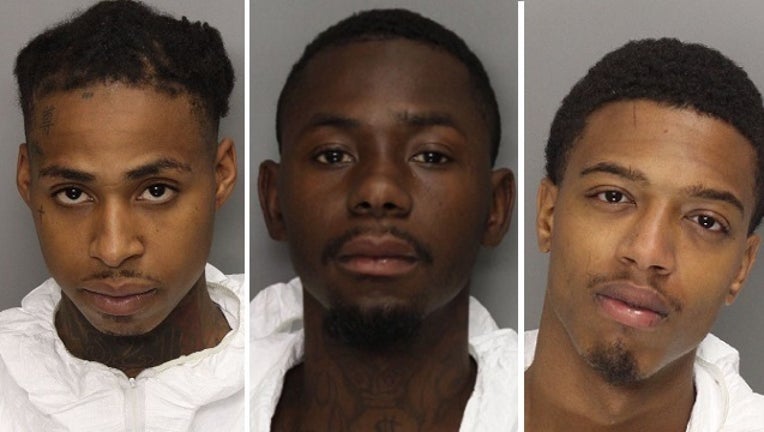 article
MARIETTA, Ga. (AP) — Police say all three suspects in a gun store break-in face charges of aggravated assault on a police officer and armed burglary after shots were fired at an officer during a break-in at a gun shop near Atlanta.
Marietta police say all three men are Bloods gang members and are also charged under Georgia's Street Gang Terrorism and Prevention Act.
Police identified them as 20-year-old Rashad Brewer of Dallas, Georgia; 24-year-old Rashad Kirkland of Union City, Georgia; and 24-year-old Maurice Irwin of Marietta.
Police responding to the gun store northwest of Atlanta saw the suspects on the roof and inside the building, and one of them began shooting early Tuesday morning. No one was shot. Police initially took four suspects into custody, but released one of them after determining he wasn't involved.