20-year-old man accused of killing young woman, her unborn child was free from jail on multiple bonds
HOUSTON - If a judge had revoked one of Keylin Hollins' bonds for picking up new criminal charges or raised the bond amount, a young mother and her baby would be alive today.
BACKGROUND: Man charged with capital murder in Harris County shooting of pregnant woman
Hollins has apparently spent the last couple of years on a one-man crime spree.
In 2021, he was out of jail on three misdemeanor bonds for assault with bodily injury evading arrest and failure to ID.
PREVIOUS: Expectant mother shot to death by someone in another car 
"While he's out on those misdemeanor bonds, he gets two felony charges, both involving catalytic converter theft," said Andy Kahan with Crime Stoppers.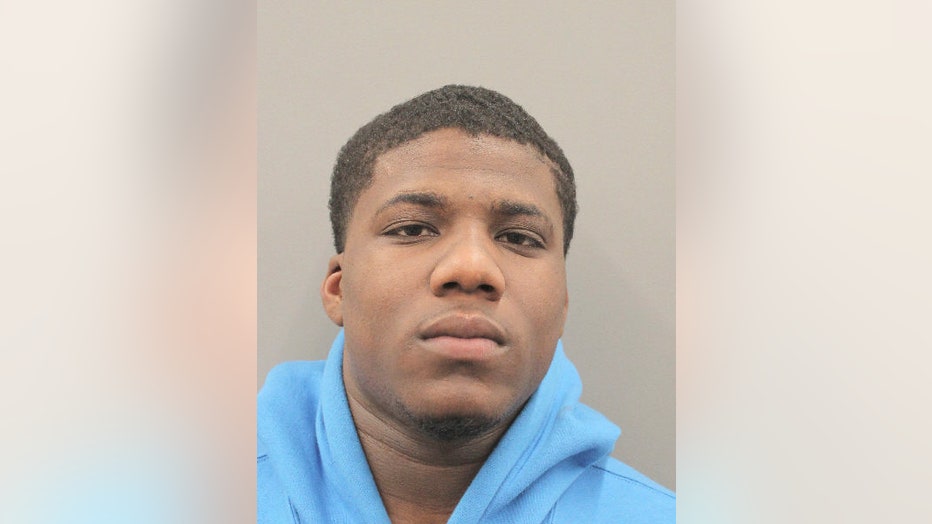 Keylin Hollins (Photo: Harris County Sheriff's Office)
Now, Hollins is free from jail on a total of five bonds when police say he committed capital murder and aggravated assault.
It happened on September 16, 2022, in the 200 block of Airtex.
"A young would-be mother, 20-year-old Jennifer Hernandez, is at a gas station with her boyfriend, and shots rang out, and she was killed along with her 8-month-old unborn child," Kahan said. "Her boyfriend survived."
Get this. Hollins makes his next scheduled court date, so he can remain free on bond.
"The defendant shows up in court three days later, so he's in court," said Kahan. "Of course, he's not tied to the murder, yet he appears in court on a regular setting."
But then a month later, Hollins stops going back to court.
"The five bonds are now forfeited," Kahan said. "That happened early October, just a few weeks after he appeared in court, and less than a month after Jennifer Hernandez and her unborn child were murdered. So now, he's a wanted fugitive."
Hollins was recently arrested and charged with capital murder and aggravated assault. He remains jailed with bond set at more than a million dollars.