15-year-old killed in shooting at rental home New Year's Eve in Douglas County, police say
DOUGLAS COUNTY, Ga. - Douglasville police say a 15-year-old was shot and killed at a rental home early Friday morning.
The shooting happened around 12:24 a.m. on Deering Court. Officers say they found a large group of people gathered and the teen, dead, from a gunshot wound.
Home surveillance cameras captured the chaotic scene as frightened teens spilled out of this house to escape the gunfire just after midnight.
Investigators worked through the morning gathering evidence. Several shell casings were discovered in a yard a few doors down from where the teen died. 
A neighbor who didn't want his face on camera tells FOX 5 about 100 teens were attending a house party at the residence when the shots were fired.
"We heard 'bang, bang, bang,' came outside, kids were running everywhere. Everybody was hollering, 'They got shot. They got shot,'" the neighbor said.
"We lost a young man who didn't reach his full potential. This has got to stop. Our young people are killing each other," said Douglasville Police Chief Gary Sparks. 
INVESTIGATORS SEEK PERSON OF INTEREST IN DEADLY SHOOTING OF 14-YEAR-OLD BOY AT WOODSTOCK HOUSE PARTY
Chief Sparks says a group of men came to the party looking for someone. 
"Evidently went into the party, those people wasn't there. They were leaving the party some more people were coming. They just started shooting like they was at the OK Corral," the chief said.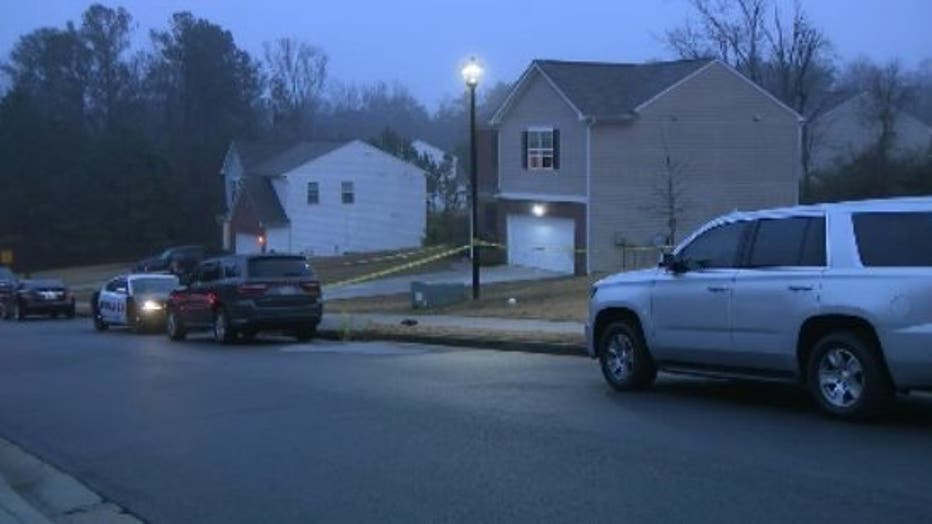 Neighbors say the homeowner lives at another residence in the subdivision and frequently rents out this house for parties. They say they've been complaining about the large crowds and traffic for months.
Chief Sparks says police are looking for three or four suspects and that the homeowner is cooperating with police. The party was advertised on social media and the chief is urging anyone who was there to come forward.
"People who were at that party, we expect you to call us. Parents if your young one was at this party, time for you to step up and bring them to the police department so we can see what was going on," the chief said.
The name of the teen has not yet been released.
WATCH: FOX 5 NEWS LIVE COVERAGE