'Perfect Pitch' battle raises money for local ministry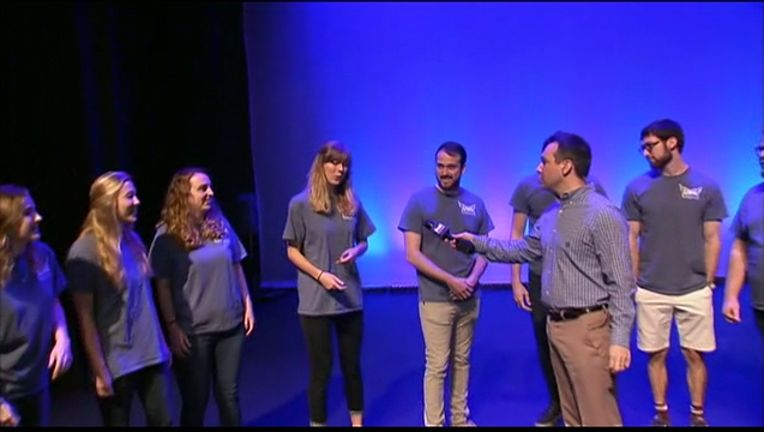 MARIETTA, Ga. - Audiences will have to wait awhile longer for Pitch Perfect 3 (filming here in Atlanta), but fans of acapella competition singing can get their fill this Friday in Marietta.
The Perfect Pitch is a competition/showcase taking place Friday, March 24 from 7-10 p.m. at the Historic Strand Theatre in Marietta.  The event is a fundraiser for Development Disabilities Ministries, a nonprofit which serves adults with special needs in Georgia.  Several local high school and college a capella groups will take part in the competition, which gives the singers five minutes to wow a panel of judges with their vocal skills and arrangements.  Awards will be given out for 1st, 2nd, and 3rd place overall, Best Arrangement, Most Original, Most Technical, and People's Choice.    
Good Day Atlanta's Paul Milliken spent the morning at the Strand Theatre, getting a preview of this unique fundraiser with a few of the competitors!