Monster trucks tear up GA Dome for final time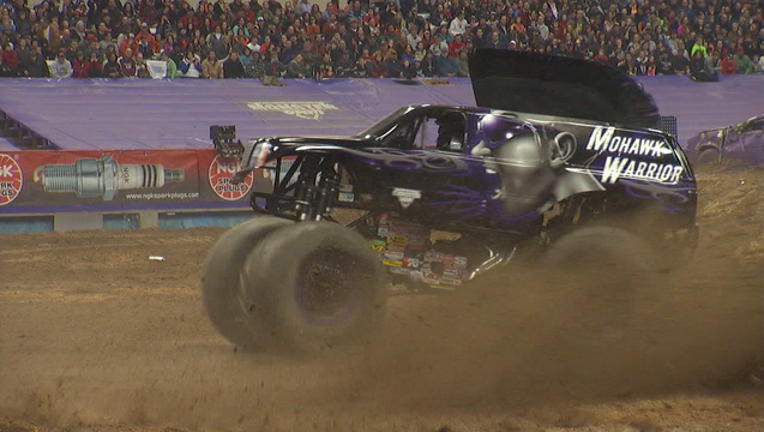 ATLANTA - It's set to be a historic weekend for Monster Jam, as the world's most famous monster trucks tear through the Georgia Dome for the very last time.
Monster Jam returns to the Dome this weekend, with supersized entertainment scheduled for both Saturday, March 4h and Sunday, March 5. The venue floor has been covered with dirt and fashioned into an obstacle-filled track, which the massive trucks will devastate over and over again!  Trucks scheduled to appear over the weekend include Grave Digger (driven by Adam Anderson), Scooby-Doo (driven by Brianna Mahon), and Monster Energy (driven by Damon Bradshaw).  Fans who purchase a Total Access Pass will not only get tickets to the show, but also a private meet-and-greet with drivers.
Good Day Atlanta's Paul Milliken talked to Monster Truck driver Rosalee Ramer this morning, who's following in her father's footsteps and proving one of the rising stars of the sport.
NEXT ARTICLE: NASCAR returns to Atlanta for weekend of action