Good Day Atlanta anchor Karen Graham leaving FOX 5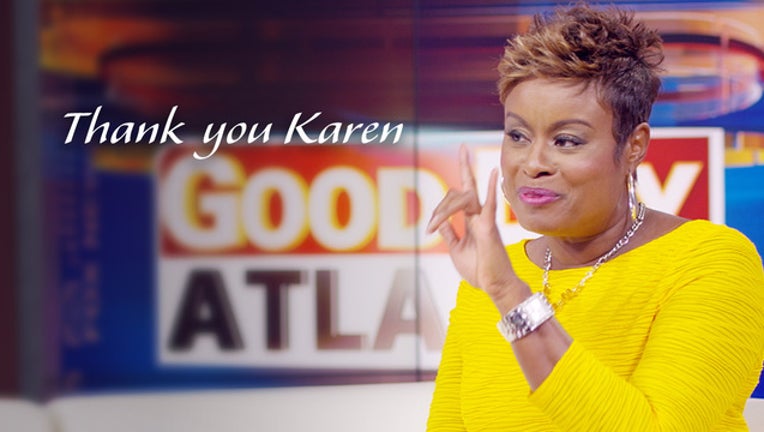 article
ATLANTA - FOX 5 News anchor Karen Graham announced Wednesday that she has decided to leave the station. Karen's last day on the air at FOX 5 will be September 7.
Karen made the announcement in a video she shared on her Facebook page Wednesday morning. In that announcement, Karen said, "God was calling me to do something greater than me, something of a greater service to the community and the world."
About her future plans, Karen said, "If you have watched me over the years, you already know I have strong ties to the deaf community. I am simply following my passion and answering my calling."
Karen also talked about her decision Wednesday morning on Good Day Atlanta, which she has anchored since 2009.
App users, click here to watch Karen's announcement on Good Day Atlanta
Karen has worked at FOX 5 for 16 years, after joining the station in 2000 as a sports reporter. In her Facebook message, Karen said "Yes, I am leaving Good Day Atlanta, but I will always be a part of the FOX 5 family."
FOX 5's Vice President of News, Mike McClain, said after the announcement, "We will miss Karen both personally and professionally. She was a delight to work with and we were lucky to have her; we wish her much success in this next chapter."