Ebola survivor talks about new documentary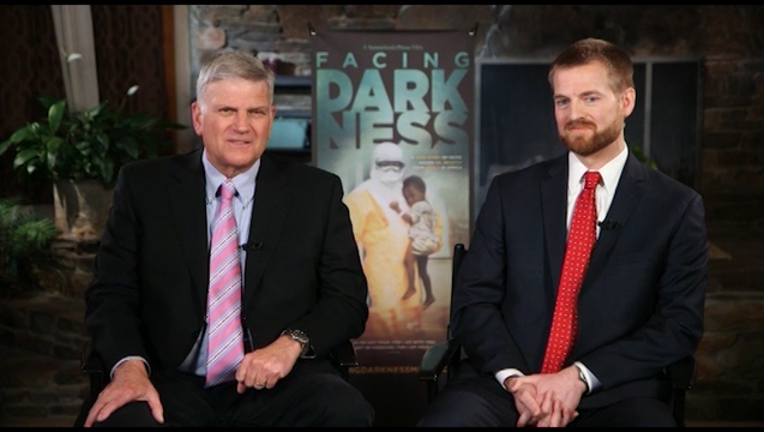 article
ATLANTA - Facing Darkness, A True Story of Faith: Saving Dr. Brantly From Ebola in Africa, is a documentary detailing the journey from contracting one of the world's most deadly diseases to being cured.
In the summer of 2014, American medical missionaries Dr. Kent Brantly and Nancy Writebol became household names for a reason they never intended or anticipated.
While serving in Liberia for Samaritan's Purse, Dr. Brantly found himself on the front lines of a pandemic. To this day, he doesn't know how he contracted Ebola, but he does know that he has been cured and the epidemic in Liberia is over.
WATCH Dr. Brantly speak about the documentary and surviving Ebola.
The movie Facing Darkness chronicles the round the clock work by the team at Samaritan's Purse to not only save the lives of Brantly and Writebol, but also to bring awareness and, more importantly, an end to this emerging crisis in West Africa.
The movie will be in theaters for one-night-only, and for tickets go to http://facingdarknessmovie.com/. For more information on Samaritan's Purse and the work that they do around the world, go their website by clicking here.