Nearly two-thirds of coral reef sharks threatened with extinction from overfishing as main cause, study finds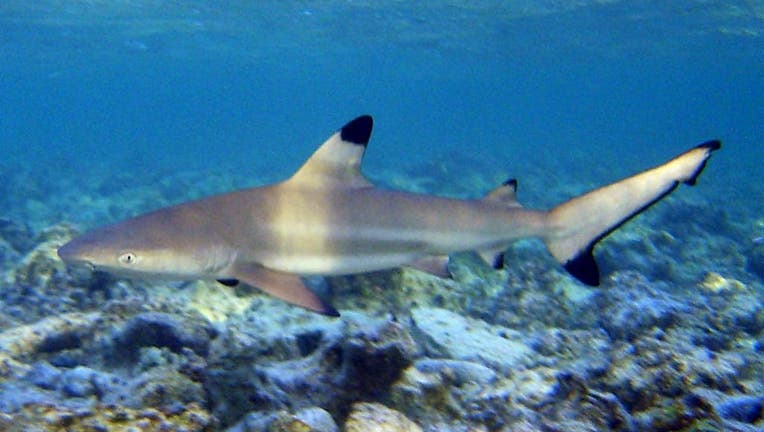 article
"Immediate action" is needed to protect coral reef sharks and rays worldwide as nearly two-thirds of species are being threatened with extinction due to overfishing and climate change, according to a new study published last week.
The study, published in Nature Communications, shows that 59% of the 134 coral reef-associated shark and ray species are threatened with extinction, making them the most threatened groups found on coral reefs alongside marine mammals.
The study says that coral reefs are among the most diverse ecosystems on earth and are home to more than 1/3 of the ocean's fish species. And they face some of the most widespread threats to any ecosystem and are in danger due to things like climate change and coastal development.
"With sharks and rays playing important functional roles in coral reef ecosystems and their presence or absence affecting both the abundance and behavior of other species, there will be growing ecological consequences for coral reefs, many of which will be hard or impossible to reverse," the authors wrote.
Coral reef fisheries directly support the livelihoods and food security of over half-billion people. Still, the human footprint far exceeds the local reef productivity across a majority of the world's reefs, according to the study.
As a result, overfishing is causing species, like sharks and rays, to be eliminated from the area. And that is disrupting entire ecosystems.
FLORIDA COMPANY PROVIDES UNIQUE, ECO-FRIENDLY WAY TO KEEP MARINE LIFE ALIVE AFTER YOU DIE
"Overfishing, however, is the most immediate direct and indirect threat to most reefs, and the cascading consequences for reef ecology and dependent coastal communities are only now being revealed," the study's authors wrote. 
It first became apparent that shark and ray populations were declining when the study's authors compared findings from recreational divers in the Caribbean, the Great Barrier Reef and remote atolls in the Indian and Pacific oceans.
GROUNDBREAKING RESEARCH SHOWS GREAT WHITE SHARKS MAY CHANGE COLOR TO BETTER HUNT THEIR PREY
According to the study, the most compelling evidence of the decline was by observing underwater video taken of all shark species across 371 reefs around the world. That video found that a subset of sharks is "functionally extinct at 20% of sites."
The study found that the population of sharks and rays on coral reefs was the highest in northern Australia and Southeast Asia. The highest proportion of threatened shark species was found in the western Atlantic, and rays were threatened more across Asia and southeast Africa, with more than 75% of ray species threatened in those areas, according to the study.
"With many threatened species, including 14 that are Critically Endangered, it is likely that the number of reefs where sharks and rays are functionally extinct will increase unless urgent action is taken to address threats," the study's authors wrote.
Read more of this story from FOX Weather.