First hurricane-force wind gust reaches Florida Keys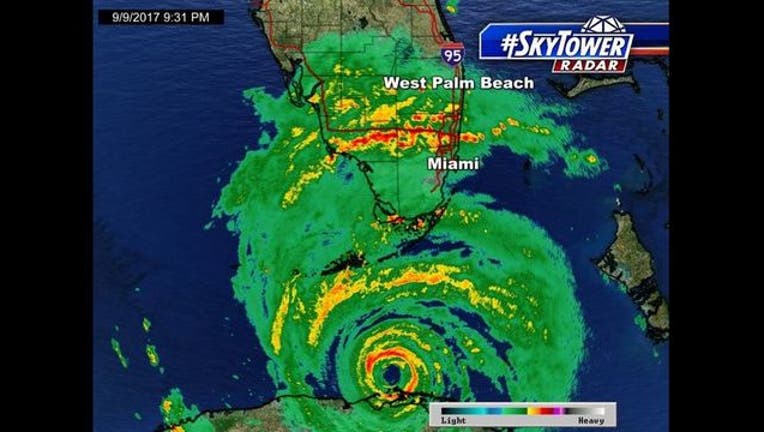 article
KEY WEST, Fla. - Hurricane-force wind gusts officially reached the Florida Keys a couple of hours after sunset Saturday night.
According to the National Weather Service's Key West Forecast Office, the first hurricane-force wind gust attributed to Hurricane Irma came at 9:30 p.m.
The 74-mph gust was recorded at Smith Shoal Light.
That came about 90 minutes after what the forecast office described as a "wicked weather balloon release" Saturday evening.
It was the last balloon release of the evening, intended to give meteorologists additional information on the approaching storm. And the release happened amid sustained winds of 41 mph with gusts up to 64 mph, at the time, from the roof of the forecast office's building on White Street in Key West.
Meteorologist Stephen Chesser released the balloon into the sky and watched it get swiftly whisked away, just above the treetops. Then he pumped his fist in excitement and retreated inside. (Watch YouTube video here: https://youtu.be/3kU-KLfpntQ)
The eye of Hurricane Irma has been moving slowly away from the coast of Cuba, causing weather conditions to begin deteriorating in South Florida.
Irma began moving to the northwest late Saturday night, but it was only moving at about 6 mph.
The latest guidance from the NWS has the hurricane moving near or over the Florida Keys Sunday morning.
Florida Gov. Rick Scott is urging Floridians to be "patient." He says they shouldn't rush back to their homes once Irma passes.
Scott says people should stay away until local officials tell them it's safe to return.