Virginia transfer Lambert did homework for Georgia QB race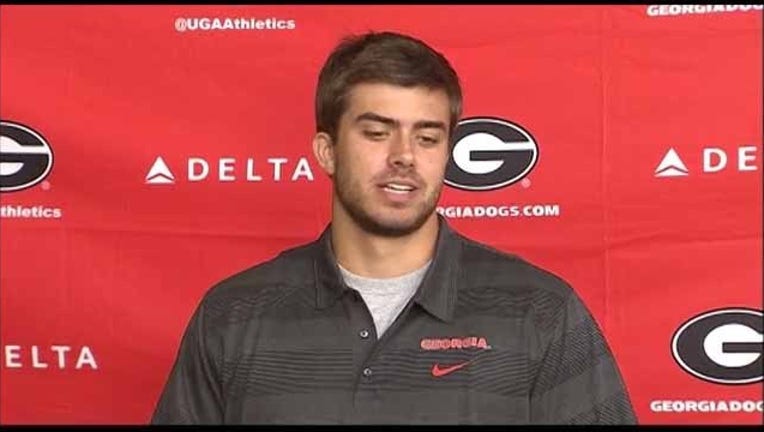 article
By CHARLES ODUM
AP Sports Writer
ATHENS, Ga. (AP) - Greyson Lambert's focus was on Georgia even before he left Virginia.
Eager to master Georgia's playbook as quickly as possible, Lambert says he bought a small whiteboard which he used to study the Bulldogs' plays. He said he would hide it in his notebook during history class at Virginia this summer.
Lambert completed his four-year degree and transferred to Georgia. Now a graduate student, he joined Brice Ramsey and Faton Bauta in the quarterback race at Tuesday's first practice. The three are sharing first-team snaps.
Tailback Nick Chubb and other Georgia players say they were impressed that Lambert already knew the Bulldogs' playbook when he moved to Athens last month. Lambert started nine games at Virginia in 2014.
Copyright 2015 The Associated Press. All rights reserved. This material may not be published, broadcast, rewritten or redistributed.